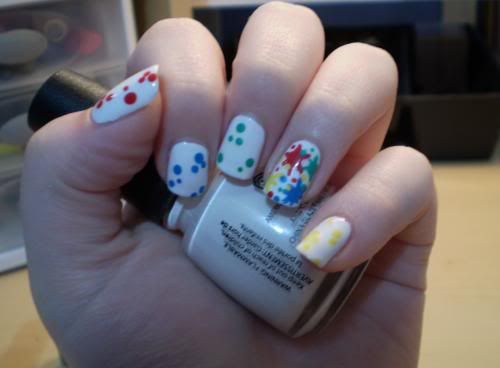 Hey out there,
So I thought I would start out my first blog post with a simple posting of my notd. This started out as a design inspired by the game Twister but it started to get a little messy and instead of starting over, I decided to run with it. So now I'm calling this design my Jawbreaker nails because it totally reminds me of those big jawbreaker candy I used to get cavities from when I was a kid.
Products:
• Orly "Orlon Basecoat"
• China Glaze "White on White"
• Revlon "Revlon Red"
• China Glaze "Four Leaf Clover"
• OPI Ogre-the-Top Blue"
• Orly "Spark"
• Orly "Sealon Topcoat"