Hey everyone!
Today's mani is inspired by a design that I have seen around many blogs/youtube channels and that I absolutely love. I also used one of my all time favourite polishes to create the design which is Strawberry Fields by China Glaze. It's such a beautiful raspberry pink colour that's packed with gold shimmer.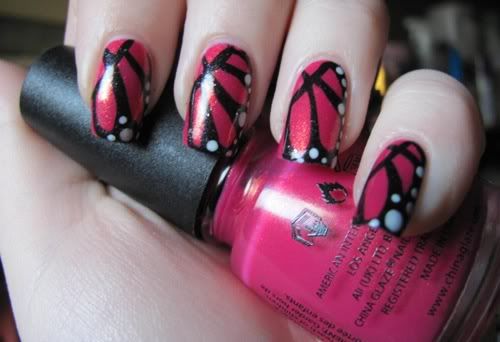 Products:
• China Glaze Strong Adhesion Base Coat
• China Glaze - Strawberry Fields
• L.A. Colors Art Deco - Black Sparkle
• China Glaze - White On White
• Seche Vite Top Coat
*I believe that the author of
lacquerized
was the first to do this design so I'm crediting her with the design, especially because I used the same colour.