Welcome to Volume 15 of Haul Saturdays - a weekly post chronicling whatever beauty related purchases I made throughout that week.
This week I didn't think I would have much of anything to show you guys but I dropped by Winners last night and came across a treasure of Color Club Collection sets. They were all
so
cheap that I couldn't pass any of them up! They also had a small selection of China Glaze so I grabbed a few of those as well.
Also, I'm slowly trying to get all of the China Glaze polishes from the OMG collection that I missed out on without paying ridiculous prices and whenever I come across them on eBay for retail (or less), I snag them up.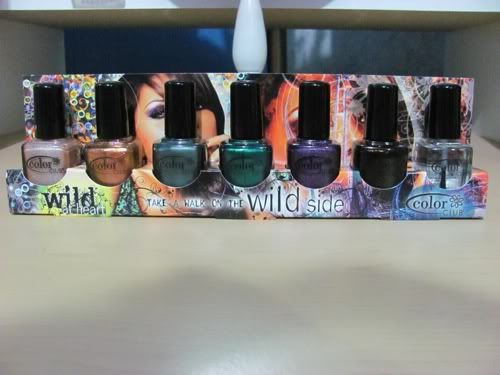 Winners:
• Color Club Untamed Luxury (Indulgence) set (unfortunately they didn't have the Diamonds set)
• Color Club Wild At Heart set
• Color Club Pardon My French set
• Color Club Poptastic set
• Color Club All About Color set (this doesn't seem to be an actual collection so I'm guessing that it's just 7 colours from the brand's base set)
• China Glaze Reggae to Riches and B-Girlz polishes
eBay:
• China Glaze IDK and LOL polishes
Shopper's Drug Mart:
• Marc Jacobs Daisy perfume
See pictures of all of the Color Club sets after the jump.