Welcome to Volume 18 of Haul Saturdays - a weekly post chronicling whatever beauty related purchases I made throughout that week.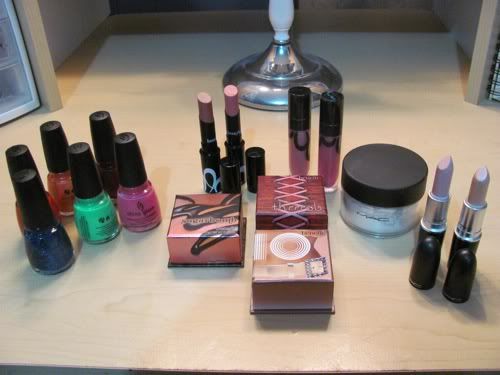 MAC:
• Pro Set Powder
• Lipstick - Pretty Please and Smash Hit
Shopper's Drug Mart (I actually didn't buy any of this, I had accumulated A LOT of Shopper's Optimum Points and I decided it was time to spend them so I went on a very exciting shopping spree):
• Benefit blush - Thrrob, 10 and Sugarbomb
• Benefit lipstick - Swoonderful and Jing-A-Ling
• Benefit lipgloss - I'm With The Band and Who Are You Wearing?
Sally Beauty Supply:
• China Glaze - Thataway, Salsa, Dorothy Who?, In The Limelight, Long Kiss and Rich & Famous polishes
What did you haul this week? Let me know in the comments!