Hey guys!
Today's mani is inspired by one of the best shows on TV right now - Dexter.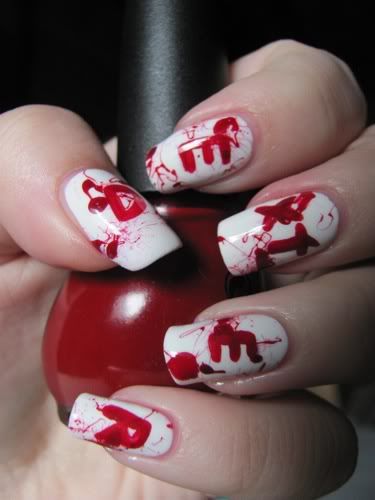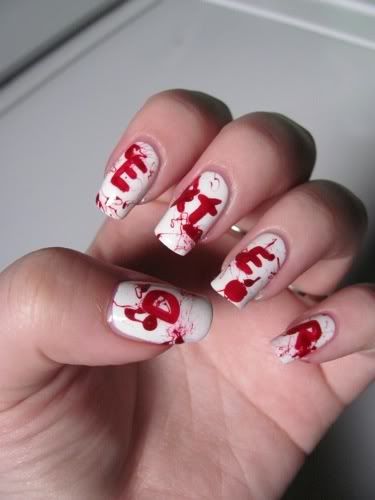 Products:
• China Glaze Strong Adhesion Base Coat
• China Glaze - White On White
• Nicole by OPI - Deeply In Love
• Seche Vite Top Coat
*The author of The Daily Nail (check it out if you haven't already, it's an awesome nail blog) did a Dexter themed mani not long ago so I'm giving her credit for the design because she did it first. I will admit that I have wanted to do a Dexter themed mani for a while now but since she was the first to do it (and she did it awesomemly, I might add), she deserves the credit.