Hey guys!
A little over a month ago I posted
this
post explaining that I was planning on finishing nail wheels for all of my polishes. I have to date finished wheels for all of my China Glaze, OPI and Orly polishes and I'm going to show you some of those wheels today. I will make 3 posts altogether (one post per brand) to show all of my completed nail wheels.
I still want to swatch ALL of my polishes on nail wheels but I've run out of blank wheels and let's face it, these are the brands I use the most (except for Zoya so I need to get a couple of wheels for those polishes for sure).
Anyway, onto the wheels!
Neutral Wheel: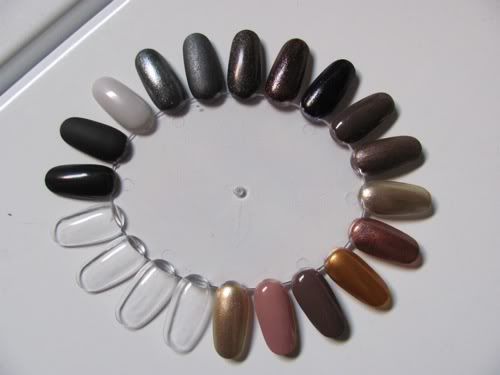 Purple Wheel: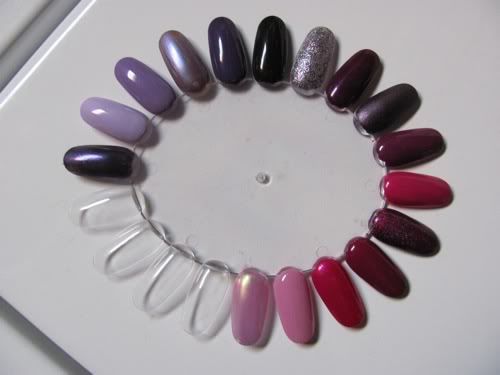 Blue Wheel:
Green Wheel:
Yellow/Orange Wheel: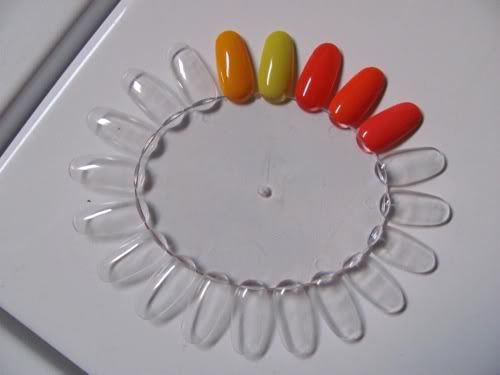 Red Wheel: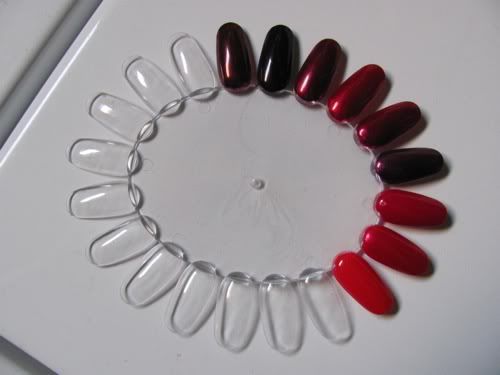 Pink Wheel: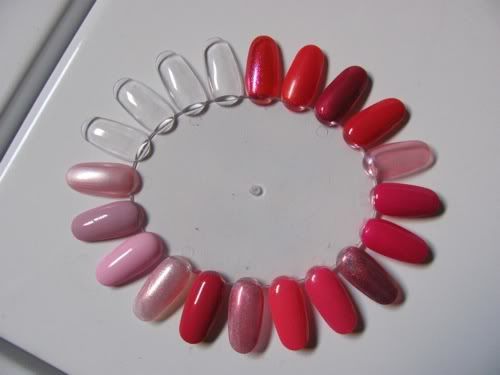 I'm completely willing to post the names of each of the colours if anyone is interested so just let me know. Or, if you just want to know the name of a specific colour, leave a comment below and I'll get back to you.
China Glaze wheels will be next!