Hey guys!
So in anticipation of the new Harry Potter movie, I decided to do a Harry Potter inspired nail art design.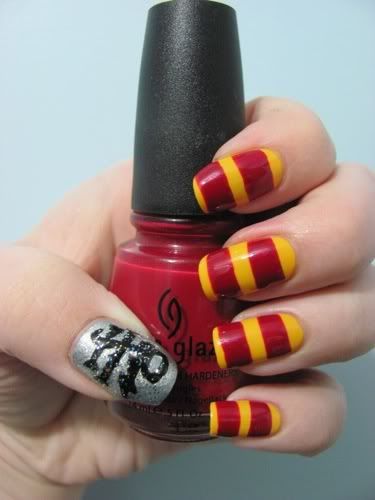 Products:
China Glaze Strong Adhesion Base Coat
OPI - The "It" Color (yellow of scarf)
China Glaze - Bing Cherry (burgundy of scarf)
Nicole by OPI - Positive Energy Matte (base colour on thumb)
China Glaze - White on White (base colour for letters)
China Glaze - Liquid Leather (letters)
Revlon - Belle (glitter top coat on thumb)
Seche Vite Top Coat
Hope you like it!