Hey everyone!
Today I have a retro inspired manicure for you. It was inspired by a random photo I found on google that I really liked so I tried to replicate it.
Here's my inspiration: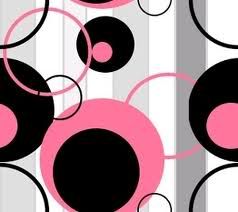 And here's my manicure:
Products:
China Glaze Strong Adhesion Base Coat
OPI - Alpine Snow (base coat)
China Glaze - Recycle (dark stripes) mixed with OPI - Alpine Snow (lighter stripes)
OPI - Black Onyx (black dots)
OPI - Elephantastic Pink (pink dots)
Seche Vite Top Coat
ps. My giveaway ends in just about 24 hours so remember to enter if you haven't already!