I impulsively picked up this eyeshadow base the last time I was at Lawton's solely for the purpose of doing a review on it. It wasn't too expensive and I thought that everyone who uses makeup is always looking for a great eyeshadow base, especially when it's cheap.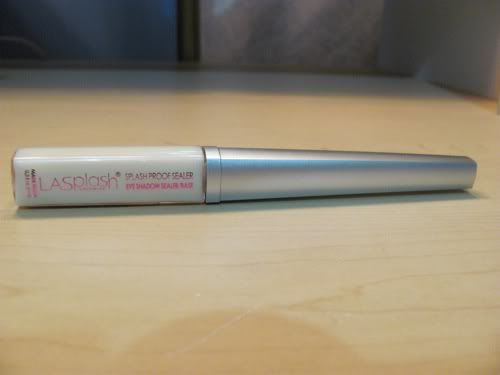 Pros:
• The applicator has a really long wand which offers great control
• Eyeshadow
really
sticks to the formula
• It's clear so it doesn't interfere with the colours of your shadows and you can easily use colours that are more sheer without any base colour showing through
• It has definite staying power
• It's very inexpensive ($6.99)
• Eyeshadows stay true to colour and aren't muted
• Doesn't crease your shadow
Cons:
• The smell is not the most pleasant - it smells like some sort of medicated ointment
• It's actually a little too sticky and it feels a little like you're putting glue on your eyelid
• If you're working with pigments and you don't allow the base long enough to dry the pigment kind of clumps up into the stickiness of the product
Overall, this base really isn't that bad, especially for the price. My biggest complaint is that it's a little too sticky but as long as you're willing to give it a little time to get used to, this could be a really good product for everyday use.
The only place I've seen this brand is at Lawton's Drug Mart but that's probably just due to the area I live in - it can probably be bought in other locations that just aren't available to me.