I picked up this set a couple of weeks ago at Shopper's and I finally got around to playing with it/swatching it tonight.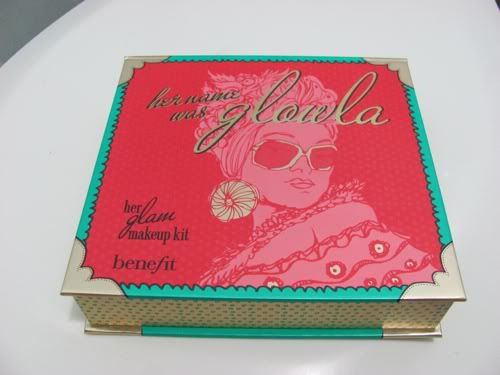 The kit includes:
Coralista - coral pink cheek powder and brush(sample size)
High Beam - luminescent complexion enhancer (sample size)
Moon Beam - iridescent complexion enhancer (sample size)
Eyeshadow Palette - includes the shades Passion Pearl, Peachy Sheen, Terracotta Satin, Steamy Copper and Deep Bronze
Badgal Lash - mascara (sample size)
Life On The A List - lip gloss (full size)
A mini fluff shadow / hard angle brush
Keep reading for more photos and swatches!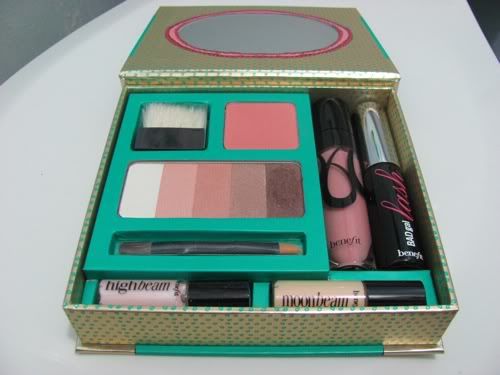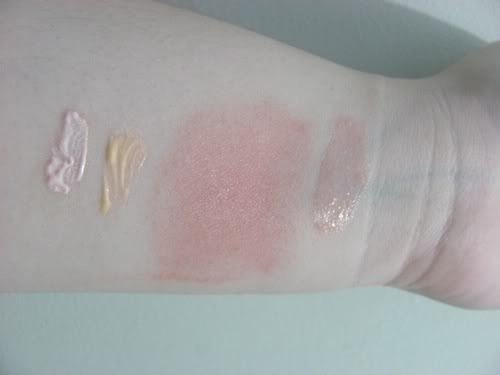 High Beam, Moon Beam, Coralista, Life On The A List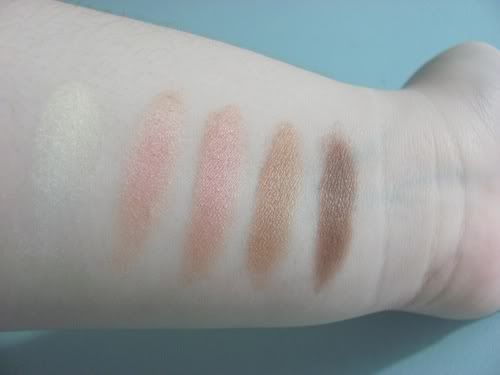 Passion Pearl, Peachy Sheen, Terracotta Satin, Steamy Copper, Deep Bronze
(All swatches on top of LA Splash Splash Proof Eyeshadow Base/Sealer which I did a review on here.)
I haven't tried Benefit's eyeshadows before now and I have to say that I was pleasantly surprised. They're super pigmented and very easy to work with.
I liked both of the complexion enhancers (read: highlighters) although I always find myself reaching for pressed highlighters instead of liquids. I should really start using these more often!
The lip gloss is a pretty neutral colour that I think would be best paired with a lipstick under it. Or, if you have really pigmented lips this might be perfect on its own.
The one and only thing I wasn't impressed with is the Badgal Lash mascara but I'm extremely picky about mascaras and I'm biased towards my L'Oreal Voluminous Carbon Black so this product would really come down to personal preference. I didn't have any clumping issues or anything like that, I just think that there are some drugstore mascaras that do just as good (or better) a job and they're much less expensive.
Also, the tray that holds all of the makeup is removable so if/when you use all of the products, you can keep the box for other storage purposes!
Overall, I would say that this set is definitely worth the price. It cost $38 for the whole set but if you think about it, a full size lip gloss alone is $23 and for an extra $15 you're getting sample sizes of a load of popular Benefit products.
The only situation that I would see this not being worth the price is if you already have most of the products in their full size versions. For me, the only one I have in full size is High Beam.
This set is available at Shopper's Drug Mart along with a few other holiday sets by Benefit. This one runs for $38.