Hey everyone!
I want to start off by apologizing again for my lack of posting. It's final exam time now and although I only have 1 final, I have 4 final papers to write so that has been eating up my time like crazy.
Nonetheless, I was still able to get started on my Christmas series tonight and here is the first in that line of nail designs: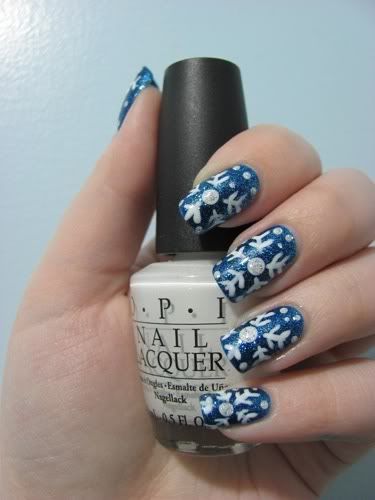 Products:
China Glaze Strong Adhesion Base Coat
China Glaze - Dorothy Who? (base colour)
OPI - Alpine Snow (snowflakes, snow)
Color Club - Sex Symbol (glitter highlight)
Seche Vite Top Coat
Click
here
to see the next design in my Christmas Nail Art Series!