Hey!
Today I have another of the Wet 'n' Wild holiday palettes for you! I won't be doing a complete review on this one since I felt the same way about this one as I did the Night Elf palette which I reviewed not too long ago. So you can check out that post
here
if you want a detailed review.
This palette is called Snow Sprite and it features 6 shades: a dirty beige with a green tint, a spring green with a slight duochrome effect, a dark sparkly forest green, a light blue-silver (which shows up as more silver than blue on my fair skin), a medium blue-silver (this one does come off more blue and it has a slight metallic look to it) and a smoky, dark sparkly blue.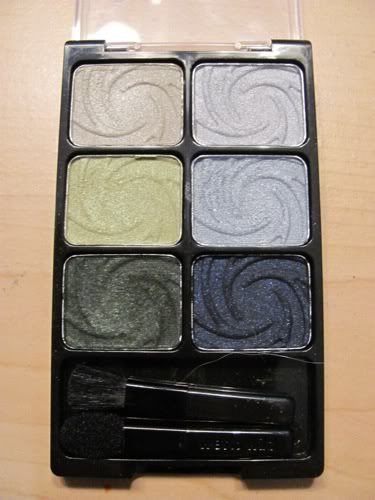 Basically, here's the rundown/a quick review:
- These palettes are inexpensive ($6.99 at the drugstore)
- The quality is rather impressive
- Pigmentation is excellent
- Last all day (with a base underneath)
- Come in a variety of shades
- My only problem is the cheap-feeling packaging but thanks to above points, I'm able to get over that
P.S. I went back to the drugstore to see if I could find these again for a giveaway and I was able to get all 4 of them! So keep an eye out for a giveaway (or possibly multiple giveaways) featuring these palettes!