Hey guys!
I just want to start off by saying thank you to everyone who participated in my giveaway! It's been a lot of fun and I've got more planned for the future!
Second, I do have a little something to get off my chest:
Giveaways can be a lot of work and I also pay for all of the prizes out of my own pocket. So when I offer giveaways, I expect people to follow the rules that I've posted.
A lot of people added my giveaway to their blog sidebar and although I appreciate that, I did say in the rules that a blog post would get you 2 extra entries. There is a difference between a blog post and a sidebar post. However, I did let it slide for this giveaway but I will not be as generous next time.
As well, some people claimed that they posted a blog post about my giveaway but then did not provide a link to the post. It was stated in the rules to provide a link and I really did not want to have to go through a bunch of pages of blog posts to find your post. So again, for this giveaway only, I let it slide.
Hopefully that has cleared some things up. I will be more specific in the rules of my next giveaway, though.
Anyway, onto the winners! Dun dun dun .....
Third place - Nico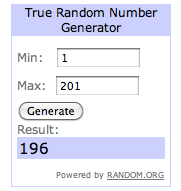 Second place - SayAnythingBrooke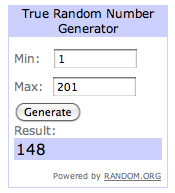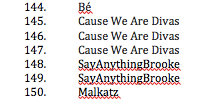 First place - Isabel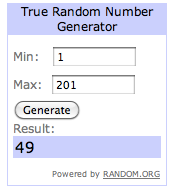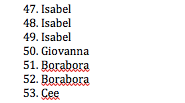 Congrats guys! I'll be contacting you soon to get your shipping information. :)
The winners will have 72 hours to respond to my email and if someone doesn't respond, I'll choose another winner.