Hey guys!
I was out shopping today hoping to find the new OPI Katy Perry and China Glaze Anchors Away Collections but neither is available here yet. So, I decided to stop into Winners and see what they had to offer.
I actually ended up finding something a little unexpected - a bin full of assorted candy scented nail polish sets. There was Nerds, Runts, Laffy Taffy, Sweet Tarts and another one that escapes my mind right now. They were pretty inexpensive so I picked up the Nerds and Runts sets.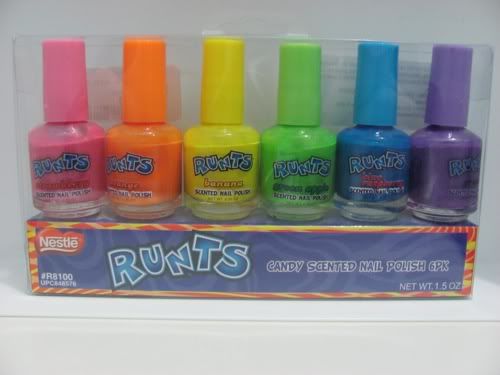 Keep reading to see swatches and read the review!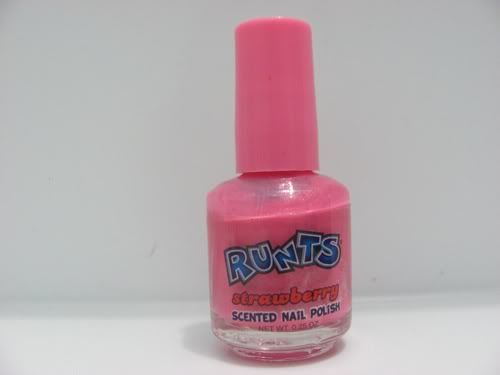 Strawberry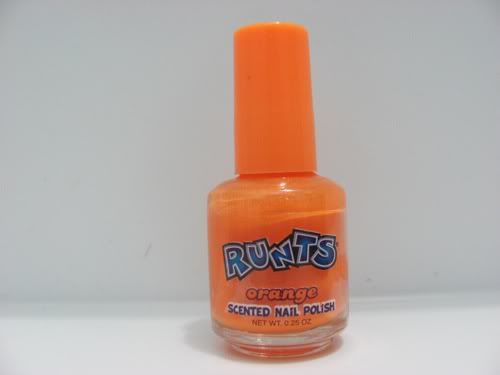 Orange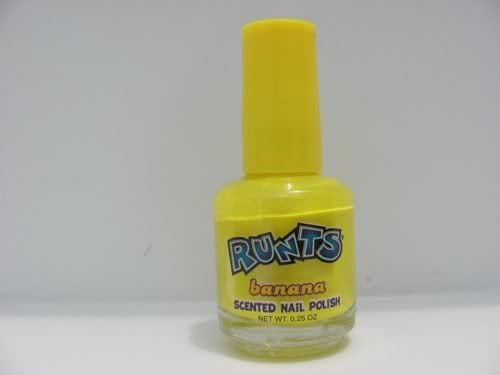 Banana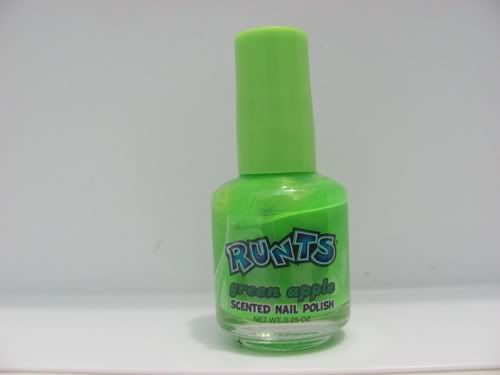 Green Apple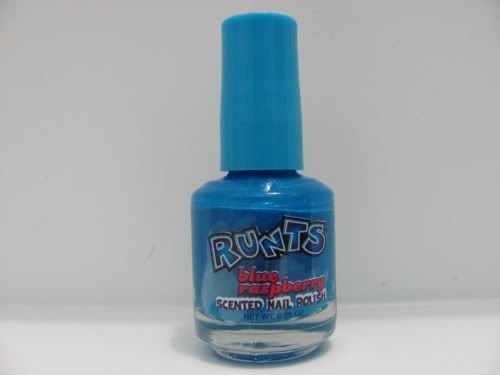 Blue Raspberry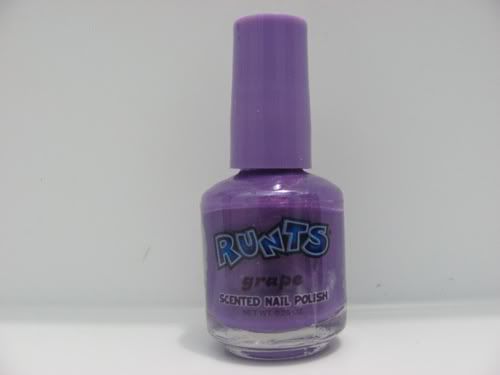 Grape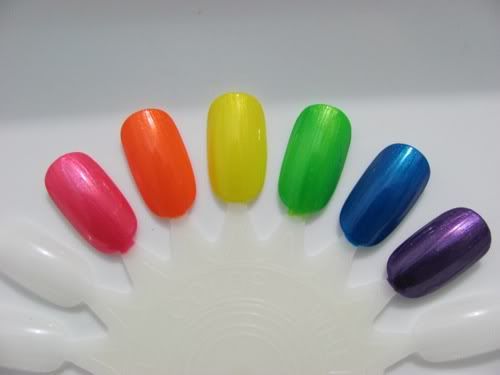 Strawberry, Orange, Banana, Green Apple, Blue Raspberry, Grape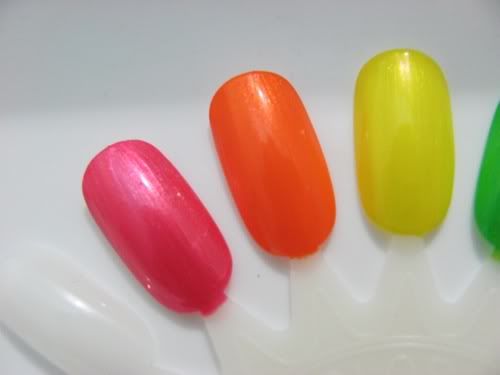 Strawberry, Orange, Banana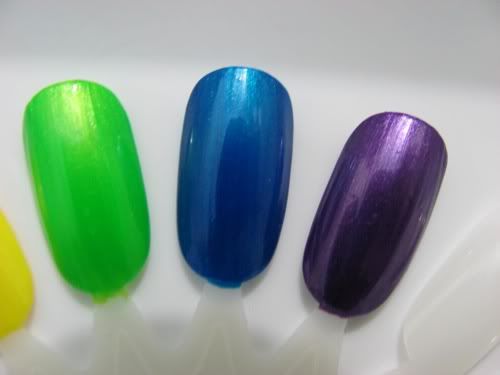 Green Apple, Blue Raspberry, Grape
Much to my surprise, the formula on these isn't too bad! It glided on smoothly and many of them were opaque in 2 coats (although I used 3 for each in my swatches). The Banana colour felt a little thicker than the others which I didn't like since the formula is already bordering on the line of just thick enough and too thick so I think the Banana one crosses that line a little. As well, a couple of them (Green Apple and Strawberry) have a tendency to look a little streaky.
In the package these appear to have a creme finish but I was pleasantly surprised to see that they actually have a very pretty frost finish!
The brush is wide enough to pick up a good amount of colour which is something I have a problem with when it comes to small nail polish bottles so that's a plus.
The whole set was $6.99 which works out to about $1.16 per bottle of polish and that's a pretty good deal.
And finally, the most exciting thing about these polishes: they smell SO good! After smelling them in the bottle I didn't think they would ever smell like candy but once dry, they really do! The smell is still evident after top coat, too. My favourite smells out of this bunch are Blue Raspberry and Green Apple while my favourite colours are Blue raspberry and Banana.
Overall, these polishes are pretty ok! I wasn't expecting much out of them but the colours are pretty and they're fun to smell. :)
What do you guys think? Have you seen these before?