Hey all!
Today I have swatches of the last of the Wet 'n' Wild holiday palettes for you. This one is called Sugar Plum Fairy and features 6 shades: a milky pink with subtle shimmer, a light lavender with gold shimmer, a medium frosty violet, a fleshy nude with silver glitter, a mauve with gold shimmer (VERY similar to MAC Trax) and a deep chocolate brown with bright copper glitter (this is a gorgeous shade).
Like the previous two palettes, I won't be doing a complete review on this one since I felt the same way about this one as I did the Night Elf palette which I reviewed not too long ago. So you can check out that post
here
if you want a detailed review. I have added a few additional comments at the end of this post to clue up the reviews on all of these palettes.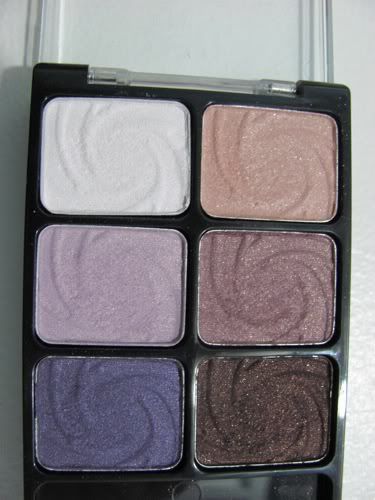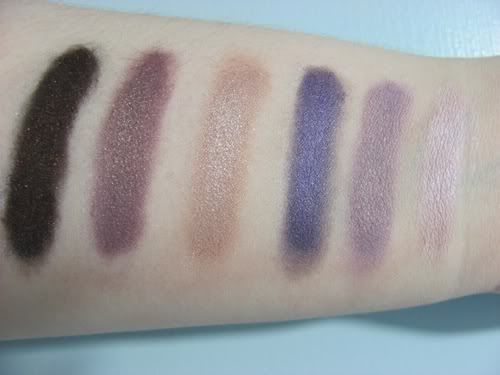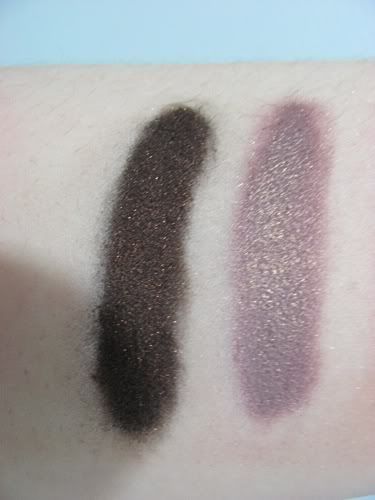 (Close-up to show the magnificent shimmer of the brown shade)
Basically, here's the rundown/a quick review:
- These palettes are inexpensive ($6.99 at the drugstore)
- The quality is rather impressive
- Pigmentation is excellent
- Last all day (with a base underneath)
- Come in a variety of shades
- My only problem is the cheap-feeling packaging but thanks to above points, I'm able to get over that
All in all, these palettes are extremely good value! The pigmentation of
every single shade
is quite impressive and I'm so surprised to see that Wet 'n' Wild has really stepped up their game! I would always pass by the Wet 'n' Wild display but now I'll definitely be stopping and taking a look much more often.
I've tried but I just cannot pick a favourite palette out of the four holiday ones! They're all great and offer different versatilities for different looks. However, I think that the dark brown shade in this Sugar Plum Fairy palette is probably my top shade of the bunch.
I also read somewhere that Wet 'n' Wild is releasing some new palettes for Spring so hopefully I'll also be able to get my hands on those!
P.S. Many of you mentioned that this brand isn't available in your area so I went out searching for more of these palettes for a giveaway and I was lucky enough to find one of each. So, keep on the lookout for a giveaway where you'll get a chance to win these palettes!