Hey guys.
As per request, I have a comparison swatch of China Glaze For Audrey and the new Nicole by OPI polish that just came out with the Justin Bieber collection called My Lifesaver.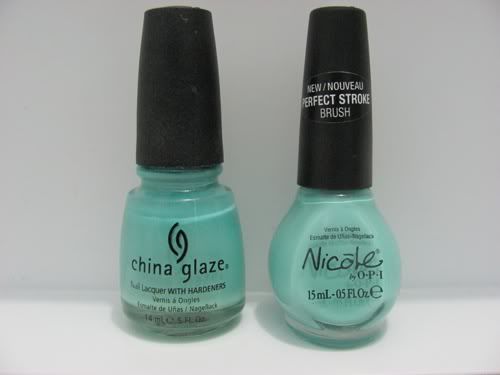 Comparison photos after the jump!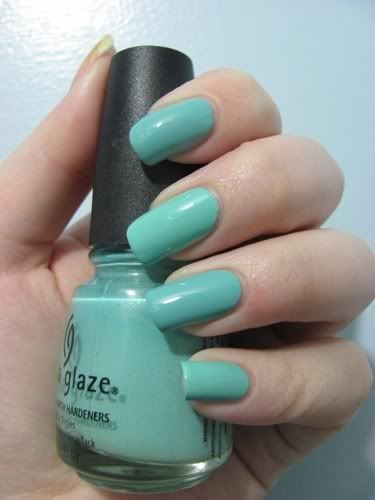 China Glaze For Audrey is on my pointer and ring fingers while Nicole by OPI My Lifesaver is on my middle and pinky fingers.
As you can see, they are definitely similar but they are not dupes. My Lifesaver has a hint more green and it's also a little brighter.
The formula was really good for both of these, as was the opacity. Both were pretty much opaque in 2 coats, although I used 3 for my swatches. One of the major differences between these is the thickness of the brush; the Nicole by OPI brush is much thicker than the China Glaze one. Both brushes work great it just depends on personal preference really. For me, I prefer a wider brush in general, especially when it comes to creme formulas.
There is also a difference in price between these polishes. China Glaze is around $5-$6 while Nicole by OPI is about $8-$10 depending on where you live.
Hope this was helpful!