Hey!
So I know it's been a while since my last of these posts but I promise I haven't forgotten about this project! Today I have swatches of all of my blue China Glaze polishes. I should start by saying that the lighting on some of these isn't the greatest but I must have taken over 100 photos to get what I have here so it'll have to do for now.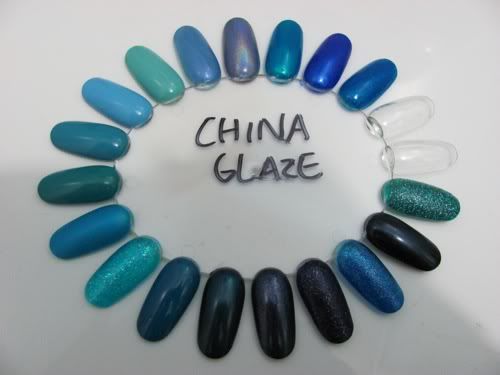 Keep reading the see up-close pictures and the names of each of the colours!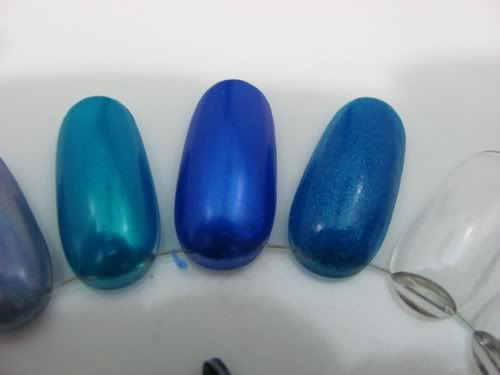 Sexy in the City, Frostbite, Blue Sparrow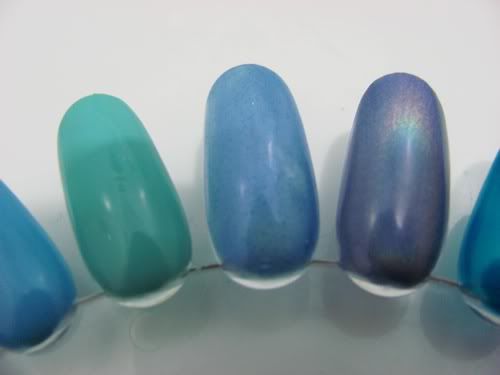 For Audrey (this colour is not as green in reality as it looks here), Rainstorm, 2Nite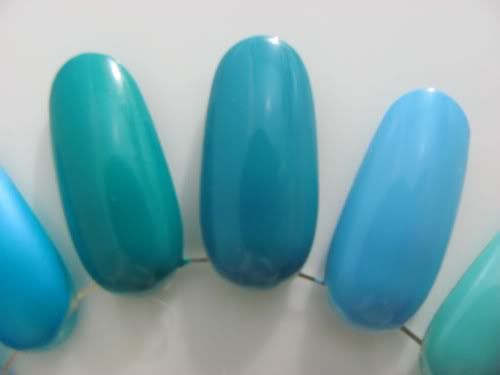 Custom Kicks, Flyin' High, Bahamian Escape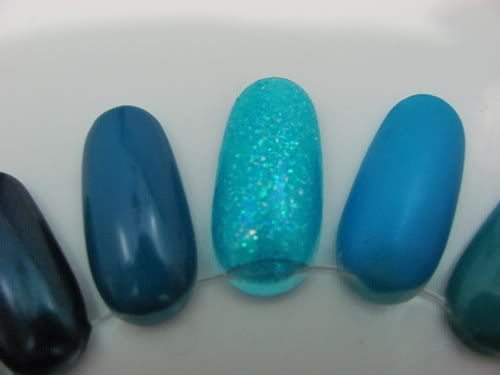 Shower Together, Blue Hawaiian, Towel Boy Toy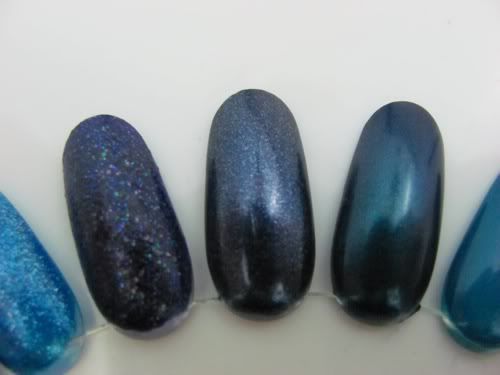 Meteor Shower, Midnight Mission, Rodeo Fanatic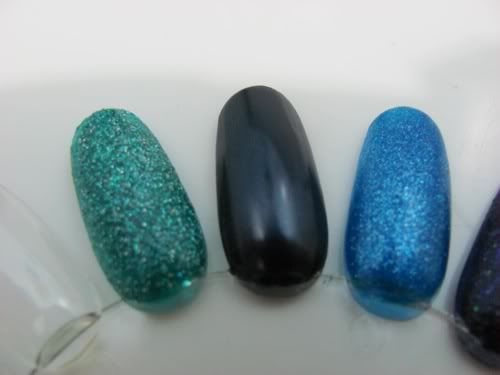 Atlantis, Little Drummer Boy, Dorothy Who?
That's it for the blues! Up next: purple.