Hey guys!
I'm so excited to announce that this evening I clicked over the 500 follower mark! I just want to take a minute to thank each and every one of you for your continued support of me and my blog, I really do appreciate all of you.
As a thank you I will be hosting a HUGE giveaway that will include
over $200 worth of nail polish prizes
!
Unfortunately, right now I'm still waiting on a couple of packages from 2 companies who are supporting this giveaway but I do except those to arrive sometime this coming week. I
would
just go ahead and post the giveaway now with stock images of the prizes I'm waiting on but I'm actually not sure what I'm waiting on! I didn't pick the prizes from 2 of these companies, they were just generous enough to send me whatever they could.
Anyways, your patience will definitely pay off and while I'm waiting on those packages, you can check out the sneak peak photo that I posted last week of some of the prizes that will be given away: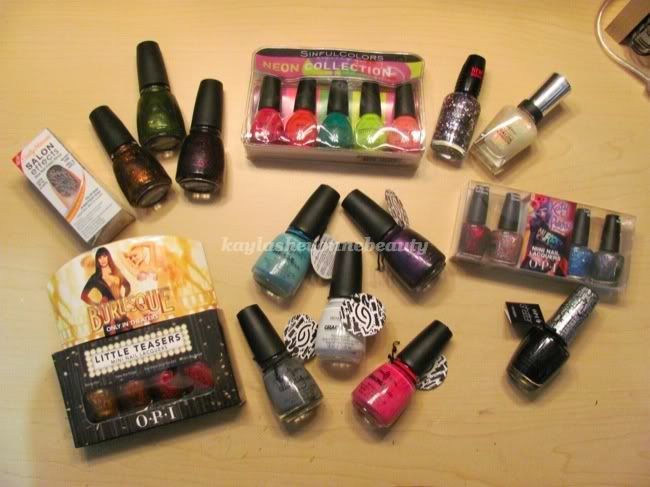 Thanks again to all of you for your support and I can't wait to award one of you with all of these amazing prizes! :)