Hey guys!
Today I have for you the China Glaze Island Escape Collection for Summer 2011.
I wasn't expecting to have these to show you quite yet but I ran to Chatter's yesterday for a new OPI Alpine Snow as I was running low and I use it so often and to my surprise, I noticed a full display for this collection! I of course picked up all of them so, here they are!
(By the way, once I spotted these I completely forgot the reason I was there in the first place and I ended up forgetting to get my bottle of Alpine Snow, haha.)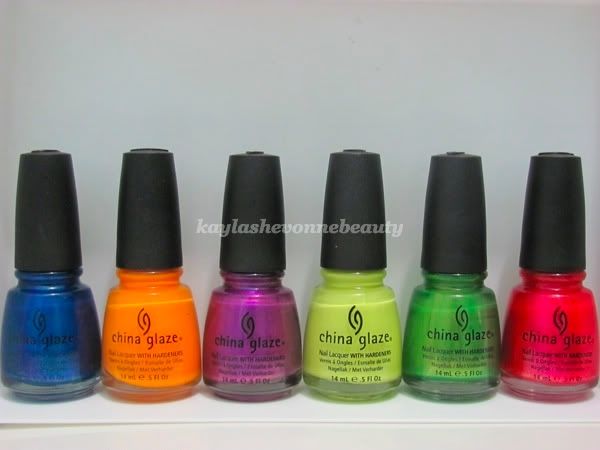 Keep reading to see swatches and read the review!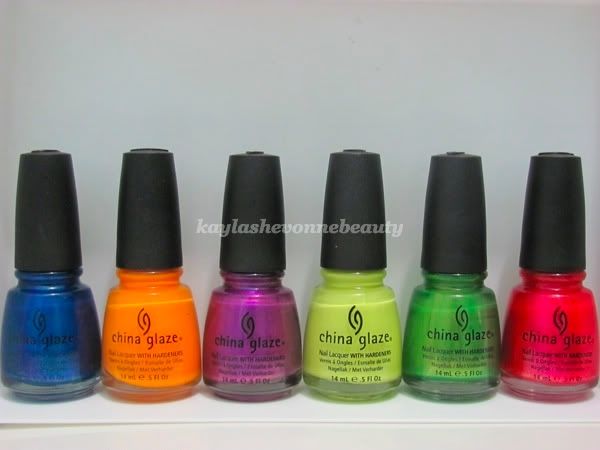 Blue Iguana, Papaya Punch, Senorita Bonita, Electric Pineapple, Cha Cha Cha, 108 Degrees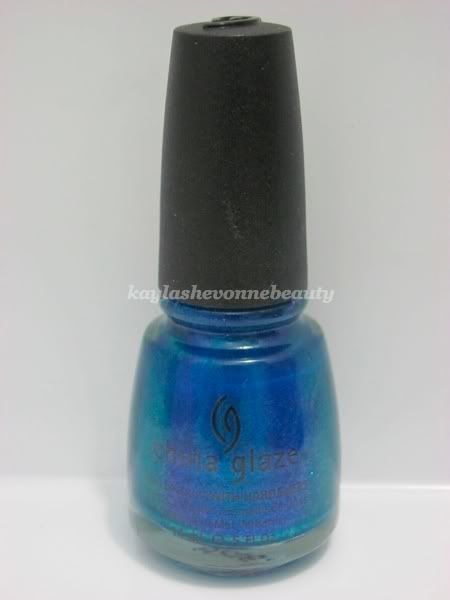 Blue Iguana (medium blue flecked with violet microsimmer)
This one looks really awesome in the bottle with all that microshimmer but it's not as noticeable once on the nail. It still looks very shimmery on the nail but the colour of the microshimmer doesn't really come through. This colour was also rather sheer and although I used 3 coats for my swatch, it's still not fully opaque. The formula however was great and it applied very smoothly.



Papaya Punch (yellow toned tangerine creme)
Let's start this off by saying that for some reason my camera would not register this colour properly - it's slightly more muted than how it appears here and below in the swatches. This one applied very well and was opaque in 2 coats.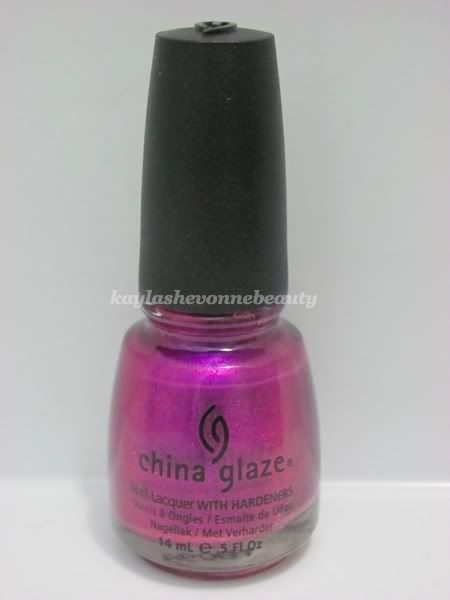 Senorita Bonita (medium magenta flecked with fuchsia shimmer)
This one I'm a bit confused about because to me it looks and feels like a shimmer but after looking at my swatch, the shimmer particles look more like tiny glitter particles. Either way, it's really pretty. This one was also pretty sheer though and required 3 coats to get the opacity you see below.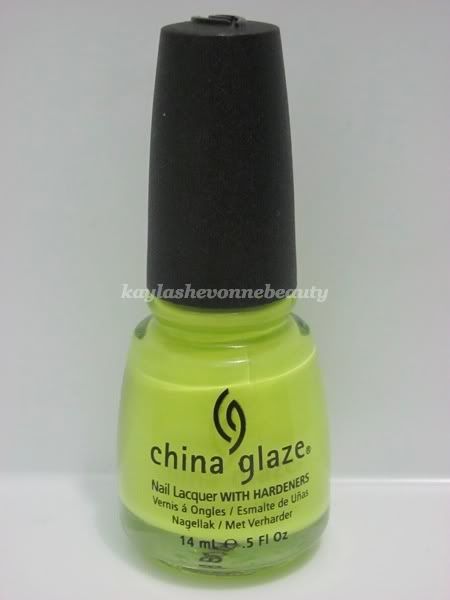 Electric Pineapple (green-toned yellow creme)
This one is one of my favourites of the bunch - it's one of those colours that you can't decide if it's ugly or pretty but I definitely like it. It's actually very similar to OPI Fiercely Fiona from the Shrek Collection except this one is more opaque and a touch darker. This applied really nicely and evenly and was opaque in 2 coats.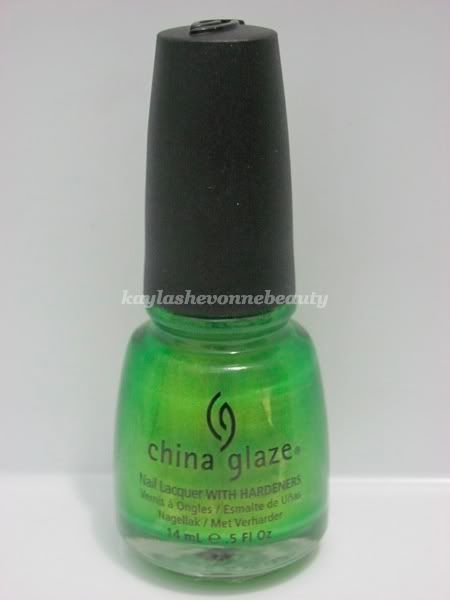 Cha Cha Cha (bright green with yellow-green shimmer)
This is another of my favourites from this collection. It applied very nicely and what you see below is 3 coats but it probably would have needed 4 coats for complete opacity. This has the potential to show brush strokes but if you're careful it should be ok.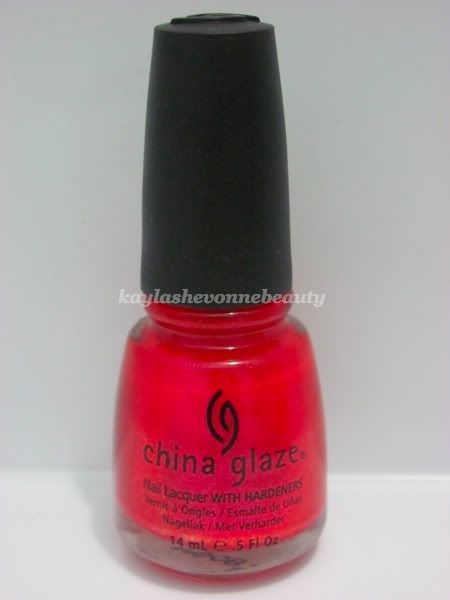 108 Degrees (deep raspberry red flecked with lots of fuchsia microshimmer)
This is one of those colours that looks really glassy on the nail and I love that. In regards to formula, like the rest of this collection, this one applied very well. The swatch you see below is 3 coats.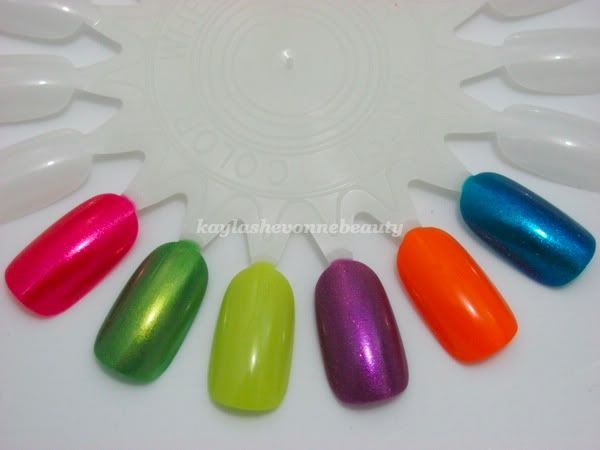 108 Degrees, Cha Cha Cha, Electric Pineapple, Senorita Bonita, Papaya Punch, Blue Iguana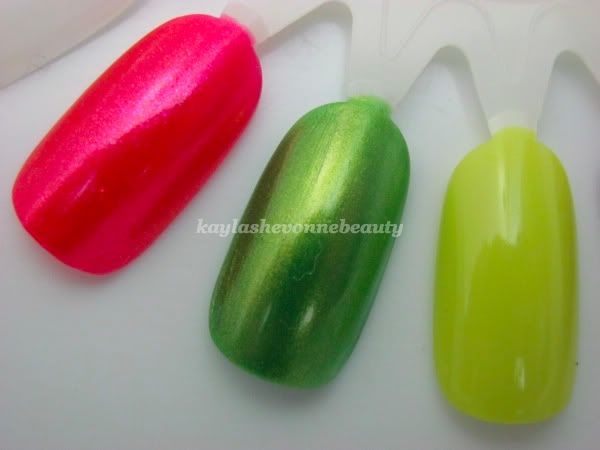 108 Degrees, Cha Cha Cha (please excuse the wooly on this nail), Electric Pineapple



Senorita Bonita, Papaya Punch, Blue Iguana
Overall, I'm pleased with this collection. I like the fun, summery colours and the formula was excellent for all of them. A few of the colours were on the sheer side but as long as you're willing to build them up with a few coats, you'll be good to go.
My favourites are Cha Cha Cha, Electric Pineapple and Senorita Bonita.
What do you guys think? Will you be getting anything from this collection?