Hey guys.
Today I have a post for you that has been sitting stagnant in my blogger posts as a "draft" for a couple of weeks now. I don't remember why I didn't post it when I first wrote it or why I forgot about it afterwards but yesterday when I received an Orly package for my giveaway I suddenly remembered that I hadn't posted swatches of this collection.
So anyways, better late than never! Here's my review and swatches of the Orly Precious Collection for Spring 2011.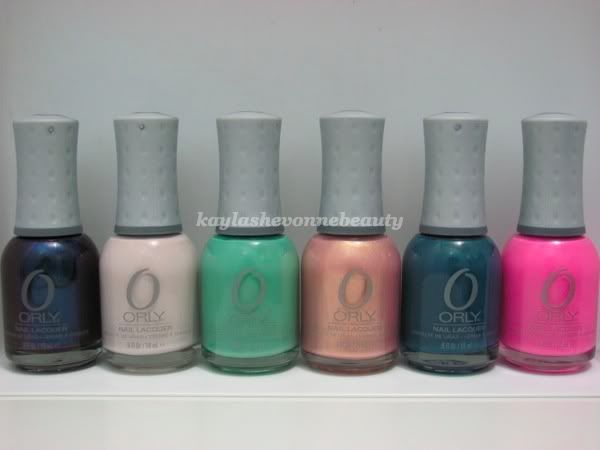 Keep reading to see swatches and read the review!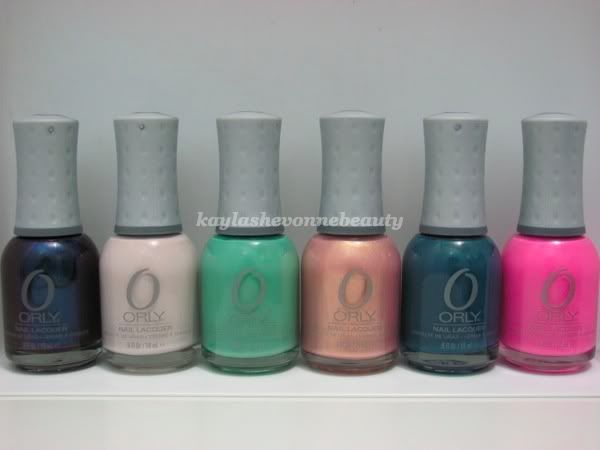 Royal Velvet, Pure Porcelain, Ancient Jade, Gilded Coral, Sapphire Silk, Fancy Fuchsia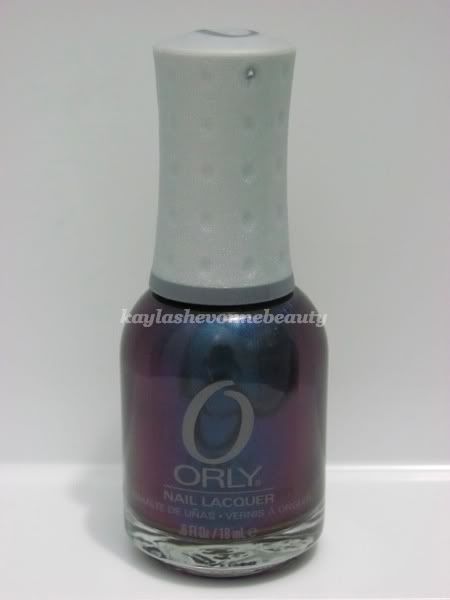 Royal Velvet (deep shimmery purple-blue duochrome)
The formula of this one wasn't quite what I was expecting - it was kind of ... inky feeling. I don't even know if that makes sense to anyone else but it's the only word I can think of to describe it. Don't get me wrong, the formula wasn't bad at all, just different. I really like this colour, it makes me think of a bruise except pretty instead of tender and painful. This started off really sheer so I didn't think it was going to get fully opaque but it was after 3 coats.



Pure Porcelain (pale beige creme)
Although this is not the most unique colour, I do like having these colours in my collection. You know, when I'm finished my degree and possibly working in a more conservative environment, I won't be able to wear my neon orange/yellow zebra stripes (shucks) so I think that this is something I would wear instead. The formula was on the thicker side with this one but it wasn't difficult to work with. This is 2 coats.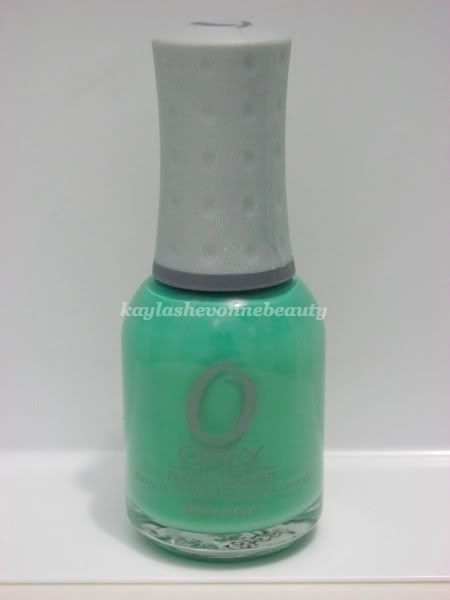 Ancient Jade (medium jade green creme)
I think this is the colour that most everyone was excited about when the press release first came out and I assume it's because of the mint coloured nail polish craze that went on for a while. This one is still in the same lighter green family but it's a little different so I guess that's why people were so excited. I really do like this colour and in looking for a possible dupe in my collection, I couldn't find anything. The formula was good, not too thick or too thin and it was opaque in 2 coats.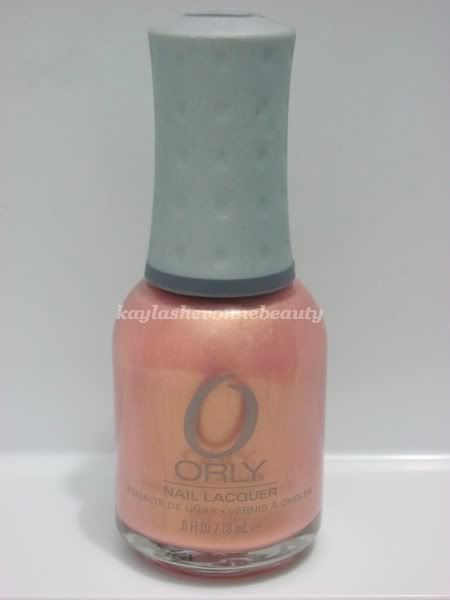 Gilded Coral (pale peachy coral with lots of gold shimmer)
I'm not a huge fan of this colour, probably because it doesn't quite work with my skin colour. However, I do think it would would really well for those of you with darker skin tones. The formula on this one was excellent, very easy to apply and it was opaque in 3 coats.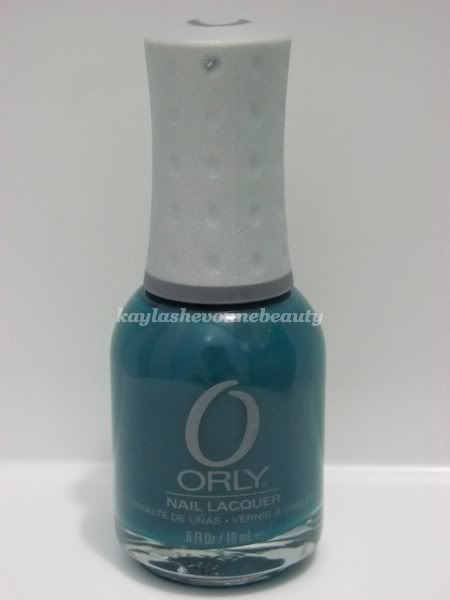 Sapphire Silk (deep teal creme)
The colour felt a little dull and boring for me but I know some people really like colours like this. I think this might be close to Ski Teal We Drop from the OPI Swiss Collection of last year but for some reason I couldn't find my bottle of it to compare. (I purchased some new storage solutions last night and thus did some re-arranging of my collection so it might have gotten misplaced in another drawer.) The formula on this one was very good and it was opaque in 2 coats.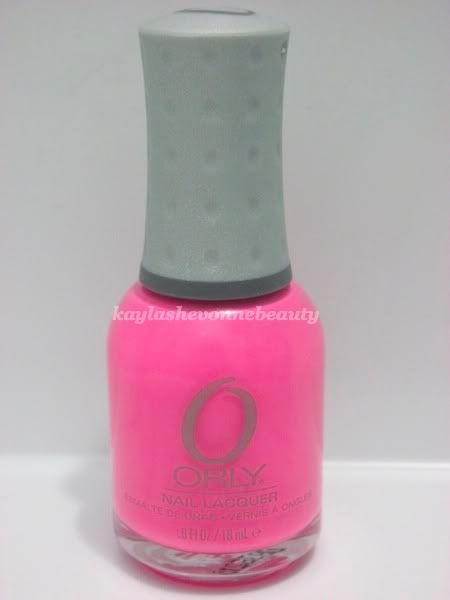 Fancy Fuchsia (bright blue-based pink creme)
Alright, let's set something straight: this is not a neon. It looks like it in my photos but my camera just would not take a colour accurate photo of this one. It's definitely bright but it's not a neon. I really like this colour a lot, probably because I like just about any super bright colour though. The formula was good and it was opaque in 2 coats.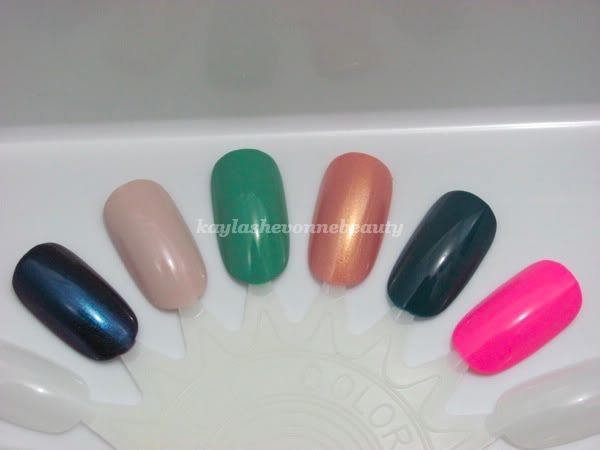 Royal Velvet, Pure Porcelain, Ancient Jade, Gilded Coral, Sapphire Silk, Fancy Fuchsia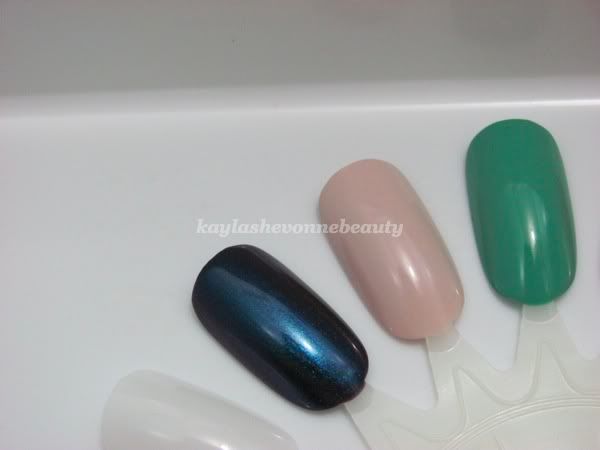 Royal Velvet, Pure Porcelain, Ancient Jade



Gilded Coral, Sapphire Silk, Fancy Fuchsia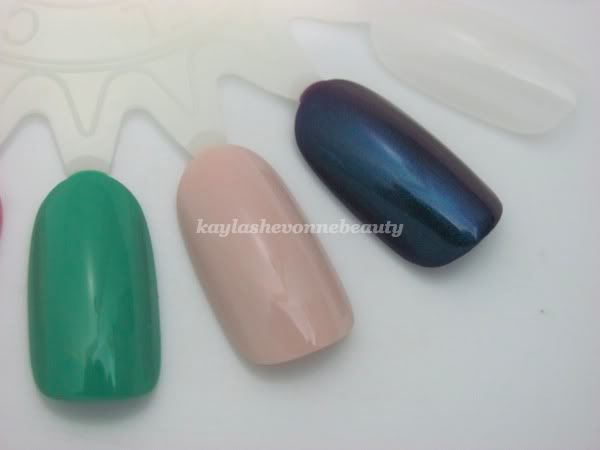 Ancient Jade, Pure Porcelain, Royal Velvet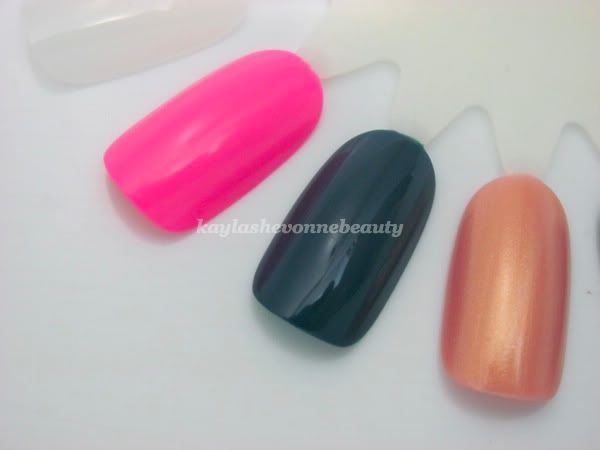 Fancy Fuchsia, Sapphire Silk, Gilded Coral
Overall, I'm very happy with this collection. The formula was good for all of the colours and there's enough variety in colours and finishes for just about everyone to find something they like. My favourites are Royal Velvet, Ancient Jade and Fancy Fuchsia.
What do you guys think? Any favourites?