Hey guys!
Today I was planning to do another Easter mani but I ended up not liking the design I had in mind when I practiced it on my practice wheel, so I decided to go for a different design. The one I decided to do is based off of
this
design which was done by my all-time favourite youtube nail artist,
Dollface22772
.
Now, usually when I am inspired by someone else's design, I try to change it up a bit to make it my own. However, with this design, I loved absolutely everything about it so I just couldn't change it!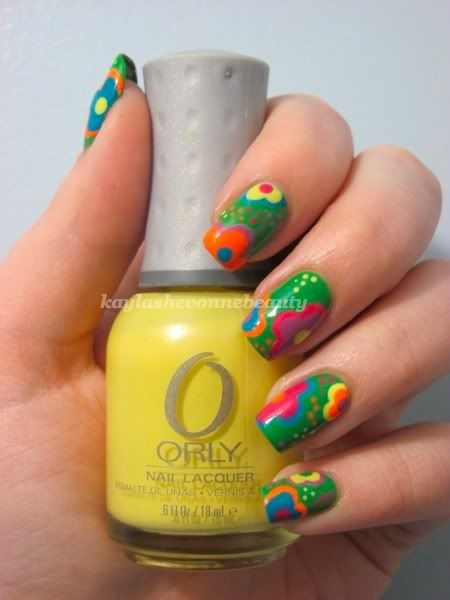 Products:
China Glaze Strong Adhesion Base Coat
Nicole by OPI - One Time Lime (base)
China Glaze - White on White (base for flowers)
Zoya - Robyn (blue flowers, dots)
Orly - Spark (yellow flowers, dots)
OPI - I'm Indi-A Mood For Love (pink flowers, dots)
Illamasqua - Gamma (orange flowers, dots)
Zoya - Perrie (purple flowers, dots)
Seche Vite Top Coat