Hey guys!
Yesterday David (the bf) and I were at Dominion picking up a few groceries and as always, before we left I just had to drop by the beauty section to see if there was anything new. I didn't see anything special but on our way out of the beauty department I spotted a little bin of Joe Fresh nail polishes. I've known about these polishes for a while now but I never really had any interest in trying them. Until now.
I sorted through the bin out of curiosity and happened to spot what looked like a flakie polish. At first I thought no way, Joe Fresh definitely doesn't have a flakie polish. But sure enough, it was a full-blown flakie-fest!
This polish is called Twilight and after doing a little googling, I've discovered that it was actually released with the Spring 2011 collection. It definitely doesn't seem like a Spring polish to me, although I'm not bothered since I basically ignore season-based manicures. However this does feel a little out of place among the other season-friendly pastels of Spring.
Nonetheless, I'm VERY happy to add another flakie polish to my collection, especially an affordable one!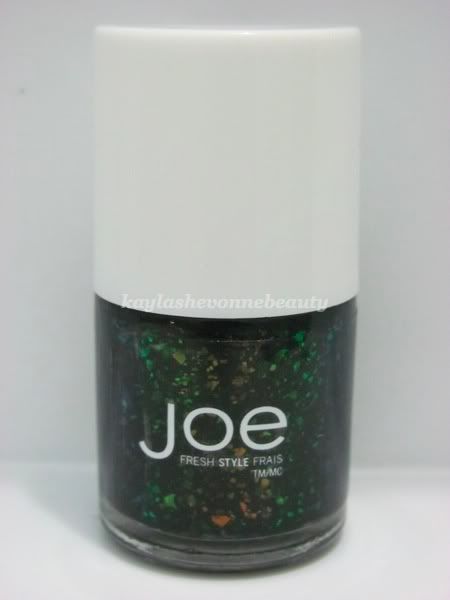 Keep reading to see swatches and read the review!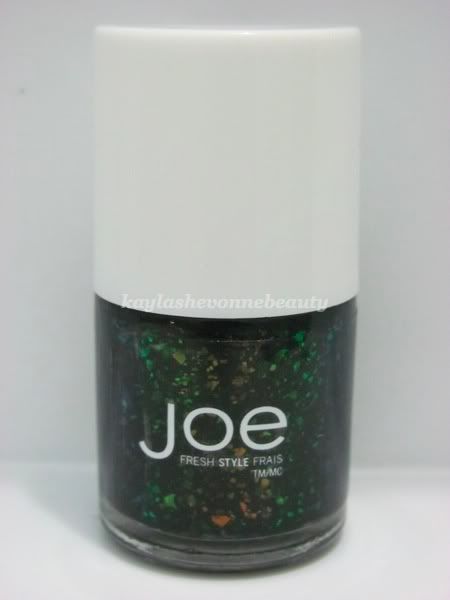 Joe Fresh Twilight (black jelly base with green, orange, and yellow flakies)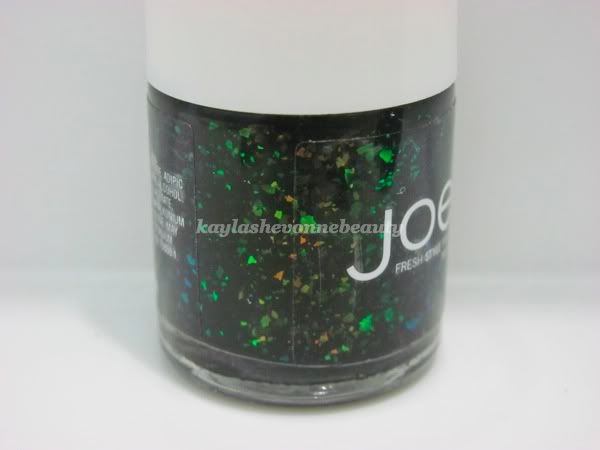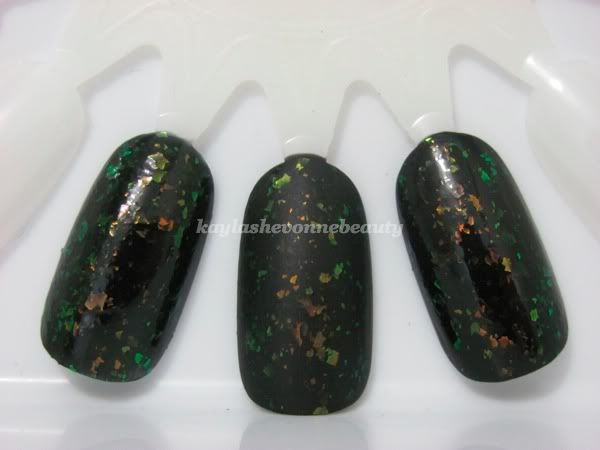 Twilight (3 coats alone), Twilight (with Joe Fresh Matte Top Coat), Twilight (1 coat over black base)
Look at those flakies! I'm completely in love with this polish! In fact, I think I'm going to go back tomorrow and pick up a back up!
The formula of this was really good, although it does take 3 coats for it to be opaque on its own. For this reason I suggest layering it over a black base as this only takes 1 coat so you waste less polish.
Joe Fresh polishes retail for $4 each or 3 for $10 and can be bought at Dominion.
What do you guys think? Did I just create a new lemming?