Hey guys!
Sorry I haven't been around the last couple of days but I've been super busy! For example, somehow yesterday's 8 hour work shift (5:30AM - 1:30PM) turned into a 12.5 hour shift (5:30AM - 6:00PM). So when I finally got home, I flopped into bed and didn't get up until 12 hours later. To make the shift worse, I couldn't get to sleep Wednesday night before I had to get up for the shift which meant that I did the whole 12.5 hour shift on absolutely no sleep. I guess you can understand why I slept for 12 hours when I finally got home!
Anyways, I did this post a couple of days ago with the plan to post it on Thursday after work but since that didn't happen, here it is today!
I know this Urban Decay 15th Anniversary set is old news now but not only are we a bit behind the rest of Canada when it comes to new products, I didn't really want to spend the $110 on the set so I decided to save up my Shopper's points so that I could get it at a discounted price. Finally, last weekend I managed to rack up enough points to save $60 off any purchase and I decided that to pay $50 for these liners is definitely a good enough deal for me.
Keep reading to see swatches and read the review!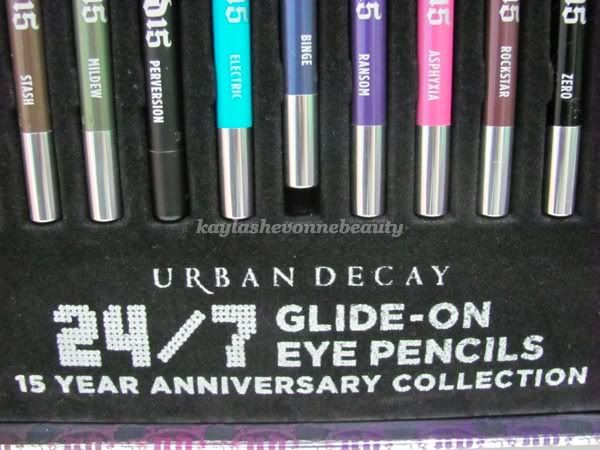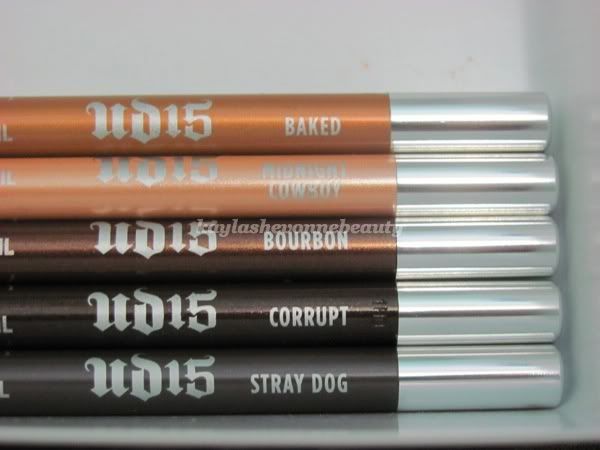 (Bottom to top: Stray Dog, Corrupt, Bourbon, Midnight Cowboy, Baked)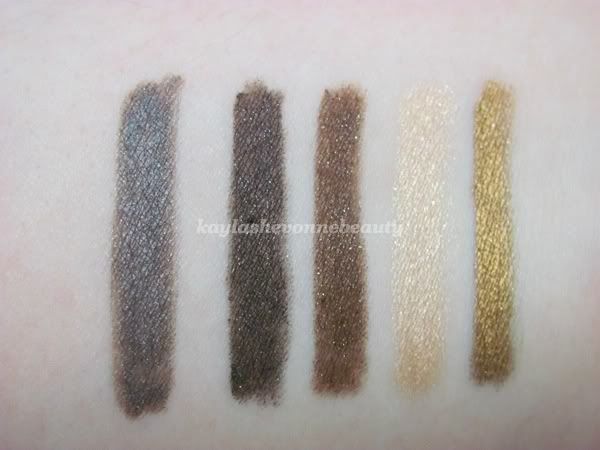 (Left to right: Stray Dog, Corrupt, Bourbon, Midnight Cowboy, Baked)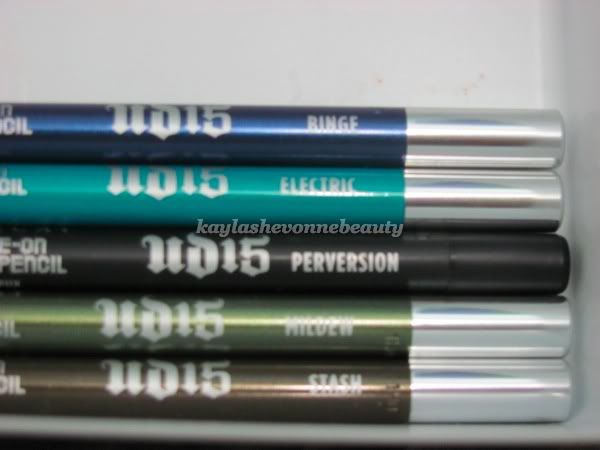 (Bottom to top: Stash, Mildew, Perversion, Electric, Binge)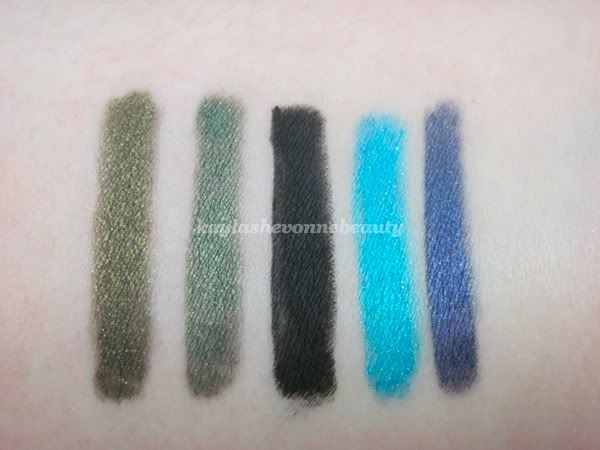 (Left to right: Stash, Mildew, Perversion, Electric, Binge)



(Bottom to top: Random, Asphyxia, Rockstar, Zero, Uzi)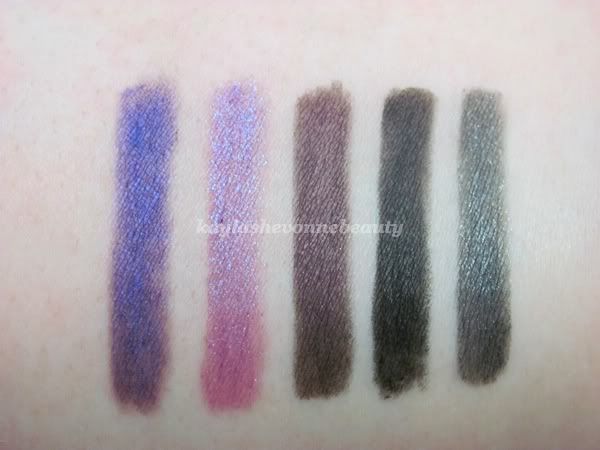 (Left to right: Random, Asphyxia, Rockstar, Zero, Uzi)
Many long-time makeup users and/or Urban Decay lovers may already have some of the liners included in this set because there are many permanent shades included as well as some limited edition ones that have been included in mini sets in the past so be careful and check your stash first before you commit to getting this set. However, the set does include 6 new and exclusive shades: Stray Dog, Corrupt, Midnight Cowboy, Perversion, Asphyxia, and Uzi. You also get the Urban Decay Grindhouse Sharpener which I now have 2 of because I have been using this sharpener for my delicate liners for a while now.
Although I had heard/read MANY good things about these liners, I hadn't tried them until I got this set. I just was never willing to drop the $22 on one liner unless I was sure that I was going to like it. But I figured that with this set, for $50, I would definitely find at least a couple I was sure to like! Well, turns out that I love them all! I now understand why the makeup community raves about these liners, they're pigmented, glide on beautifully and last a long time. One of the best things about this set is the colour variety that you get - there's something in here for everyone and every look. Furthermore, even though I got my set at a discounted price, even at the regular price, this is a great value.
Let's do the math (and remember that all of these prices are Canadian):
Individual Urban Decay 24/7 Eyeliner: $22
$22 x 15 Eyeliners = $330 plus $12 (Grindhouse Sharpener) = $342
At the price of the set, you're actually only paying a little more than $7 for each liner, which isn't including the cost of the sharpener.
So basically, you save $220 if you were to buy each of the liners individually (even though several of them are limited edition and unable to be purchased outside of this set). If you include the price of the sharpener as well, you save $232!
So as you can see, this set is definitely worth its price.
Overall, I'm very happy that I decided to get this set. I was able to really pad my liner collection with high-quality, full-sized eyeliners without the hefty price tag of getting them individually.
What do you guys think? Did you pick this set up already? What do you think?