Hey guys!
Today I received an order from eBay that I wasn't expecting for another couple of days - I love when that happens! I ordered the Zoya Mod Mattes collection as well as a couple of colours from the Sunshine collection. For anyone else who doesn't have easy access to Zoya polishes,
this seller
on eBay is AMAZING! Seriously, I've been dealing with her for about a year now and I've had nothing but exceptional service.
Anyway, today I have for you the Zoya Mod Mattes Collection. The collection features 3 limited edition matte shades for summer.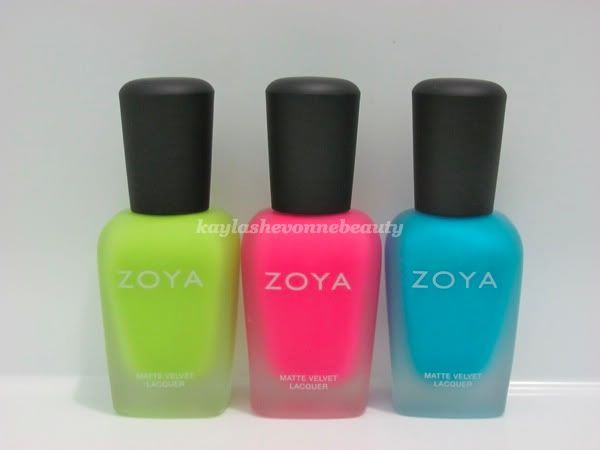 Keep reading to see swatches and read the review!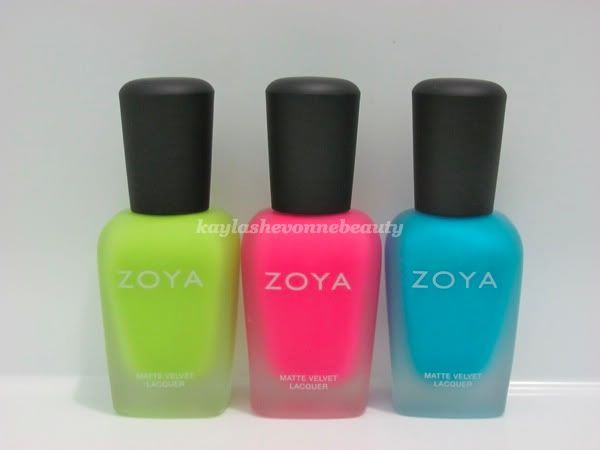 Mitzi, Lolly, Phoebe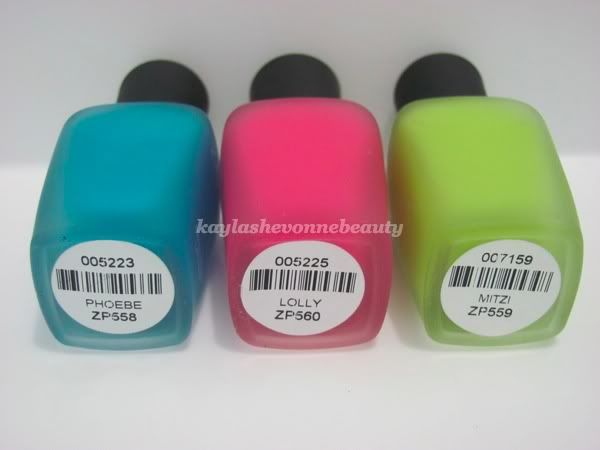 Phoebe, Lolly, Mitzi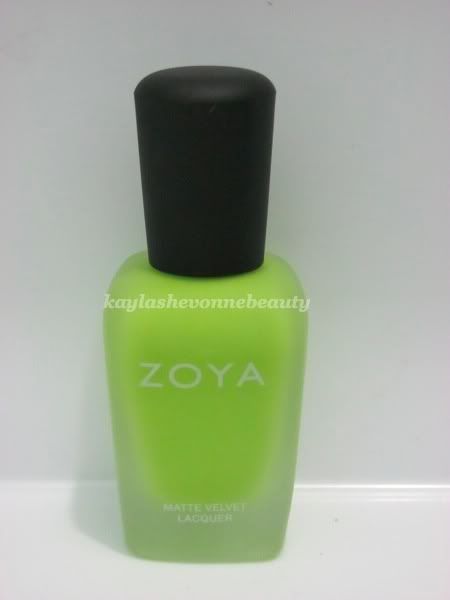 Mitzi (bright chartreuse matte)
After reading other reviews on this collection, I expected to have some major application issues with this colour. And although application wasn't the easiest, it was easier than I expected. The main problem is that it can end up looking uneven on the surface of the nail. Thus, it's my recommendation to just take extra care when using this shade and have a little more patience with it. I wouldn't let this discourage you though because this shade is rather pretty! It's one of those you either love it or hate it types of shades and I'm definitely in the love category. I don't have another colour like this in my collection and I like it both matte and with a shiny top coat. I used 2 coats of this for my swatch below.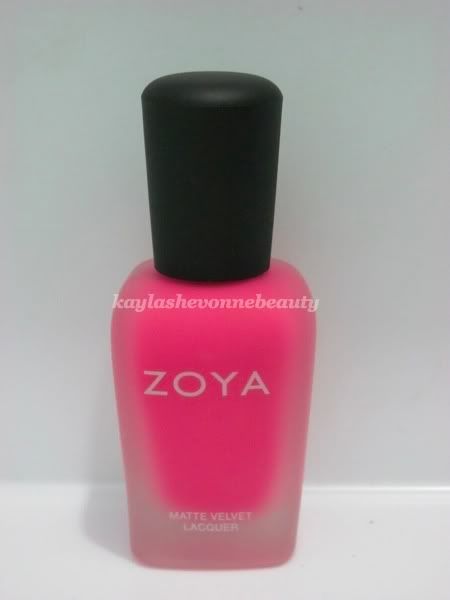 Lolly (bright medium pink matte)
This one was similar to Mitzi in that it takes a bit of work to get the end result to look even but it's a tad more forgiving because it's darker than Mitzi. This shade felt the least unique out of the three shades but I'm still glad I have it in my collection. I don't own any of the OPI Matte shades but my guess is that this might be similar to La-Pazitively Hot Matte but without the shimmer. This shade was the most opaque of the shades but it still needed 2 coats in order to even out.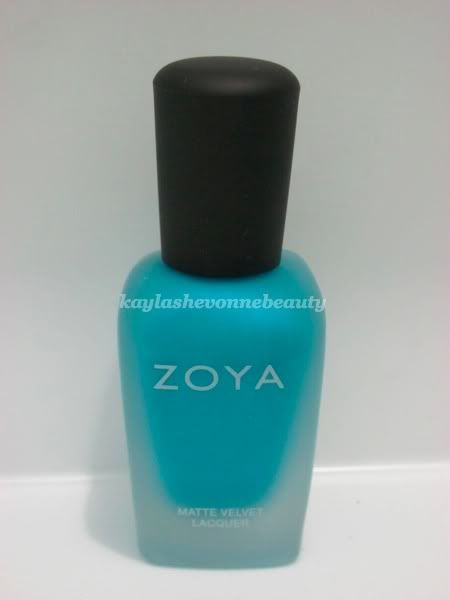 Phoebe (bright medium blue matte with white micro-shimmer)
This was the easiest shade to work with out of the collection and it's also my favourite shade of the three. This one evened out much easier on the nail and I think the micro-shimmer really adds a nice touch to the shade. It's more faint when the shade is worn matte but when you add a top coat, BAM! There's the shimmer! And it's gorgeous! This was the most sheer of the shades though and I needed 3 coats to get the opacity you see below.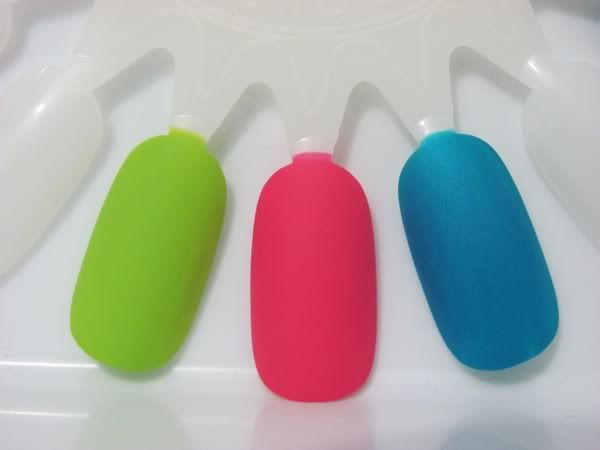 Mitzi, Lolly, Phoebe

With 1 coat of Seche Vite: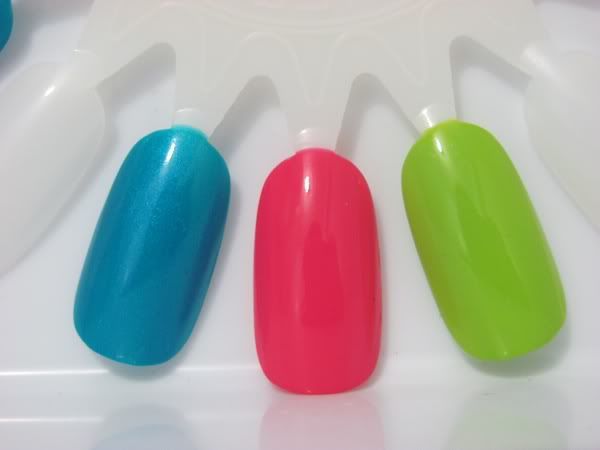 Phoebe, Lolly, Mitzi
(You may have noticed that there is no watermark on the swatch photos. I don't know what happened but the program I use for watermarking actually altered the colours of the polishes slightly! It's so weird! I knew when I uploaded them that they looked different from when I picked them out from all the photos that I took and after a little experimentation, I realized that sure enough, it's my watermarking program! I haven't noticed this before but I'll definitely have to stay on the lookout for that!)
Overall, despite some application issues, I do still like this collection and I'm glad I have the shades to add to my own collection. I don't care much for wearing matte shades alone so I much prefer them with a top coat but I do like to have the option.
What do you guys think? Are you done with the matte craze? Will you pick up any of these shades?
Also, just for fun, this is the other package I received today: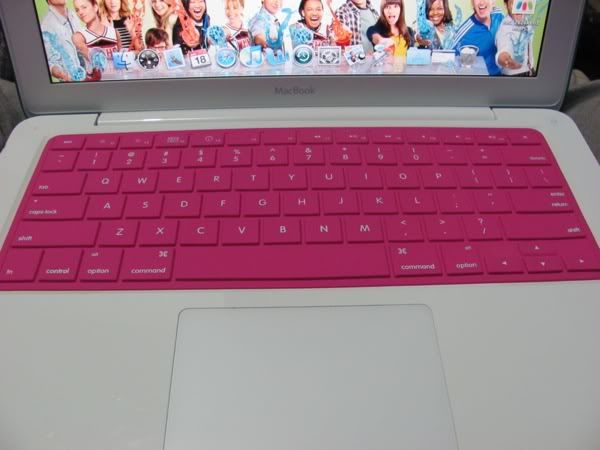 It's a hot pink keyboard cover! I ordered it because I have a scratch on my spacebar that drives me crazy and this covers it up so that I don't have to look at it, haha! I got it for a really good price (about $5 with shipping) and it shipped really quickly! For anyone interested,
here's
the eBay seller I got this from.