Hey guys!
I received some new and exciting press releases from OPi today! This is the first of them which is for some new shades that are being added to the Shatter line by OPI.
All of these are blue-hued and I'm
very
excited about them!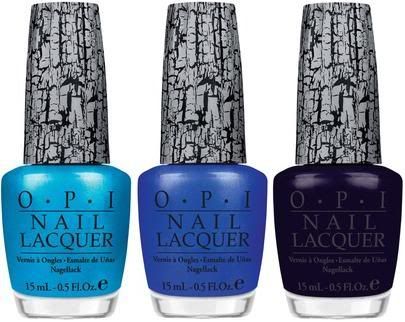 Keep reading for more info about this collection!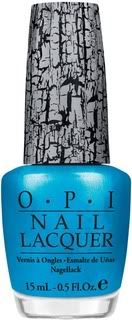 Turquoise Shatter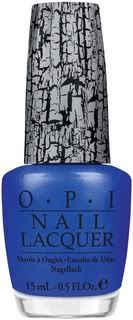 Blue Shatter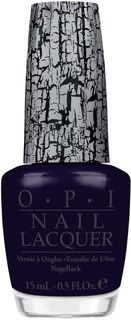 Navy Shatter
Shatter Line Extended with Bold Blues!

OPI Launches Bestselling Shatter Coat in Three Blue-Hued Shades

OPI expands its Shatter line with the addition of three new trendsetting shades: Blue, Navy and Turquoise. With nautical hues of cobalt, indigo and sapphire, these blues provide the perfect look for summer nails in one simple step. Inspired by graffiti art, Shatter leaves behind a crackled, two-texture finish when painted over any dry OPI hue. Adding top coat takes Shatter from matte to glossy in seconds.

"Black Shatter was received with great fanfare, showing that women are looking for new ways to express themselves and are excited to try different textures on their nails," says Suzi Weiss-Fischmann, OPI Executive VP & Artistic Director. "By adding a variety of colors to the line, there are more options for every woman, whether she is looking for a funky aquamarine or elegant deep blue. Unlike traditional nail art which can be complicated and difficult to replicate, Shatter is easy to use and allows everyone to experiment with this new trend."

In addition to the original Black Shatter, the line also features the Shatter coat in White, Red and Silver. All Shatter retail displays now feature Quick Response (QR) code, a two-dimensional barcode readable by smart phones and mobile phones with cameras and Internet capability. A quick scan of the display's QR code will directly link to a demonstrational video – making application foolproof.

All Shatter products contain no DBP, Toluene, or Formaldehyde, and feature OPI's exclusive ProWideTM Brush for the ultimate in application.
Blue Shatter, Navy Shatter, and Turquoise Shatter will be available beginning May 2011 at Professional Salons and Spas for $10.95 CAN suggested retail for each Shatter coat.
For more information, please call 800-341-9999 or visit www.opi.com. Follow OPI on Twitter @OPI_PRODUCTS and become a Facebook fan!