Hey guys!
So as I said in this post, I was completely out of space to store my ever expanding nail polish collection and the solution I came up with was Michael's version of the Ikea Helmer. I got 3 of those and stacked them on top of one another in the hopes that I would be able to fit ALL of my nail polish in them.
Remember, this is what I started out with: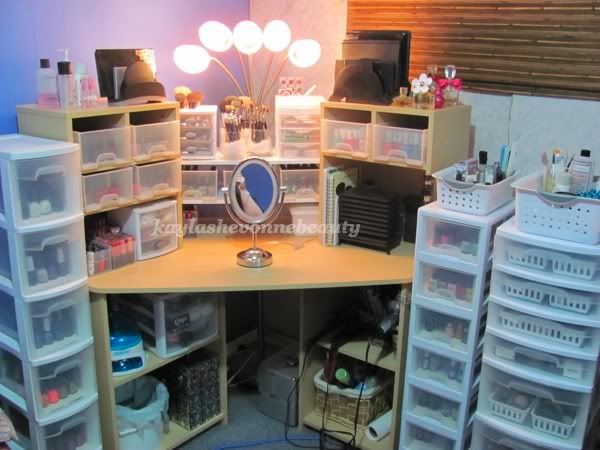 Did it work? Was I able to fit all of that polish into 3 Melmers?
See for yourself!