Hey guys!
I saw this tag post over at
BeautySpot
and I thought it was interesting so I decided to do one myself! I haven't ever done a tag post but they're fun so be sure to always tag me when you do one yourself!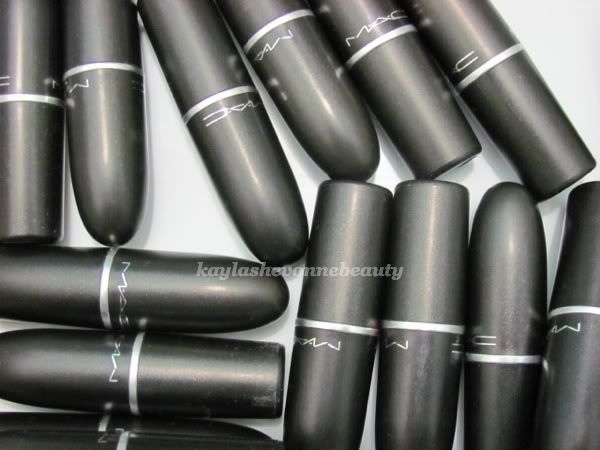 1. When you were a child, did you use your mother's lipsticks?
Surprisingly, no. I was actually a tomboy for the greater part of my adolescent life and didn't even think about makeup until I was about 17 or 18. Even at that time I considered lipstick to be for older women so I never bothered with it for a number of years.
2. How old were you when you bought your first lipstick?
I think I was probably 21. As I said above, I was under the misconception that women my age didn't wear lipstick and that it was only something older women wore. Boy was I wrong!
3. Pink or red lipstick?
Definitely pink; I find it works much better with my skin tone.
4. The most expensive lipstick you have ever bought?
I've bought a number of Benefit lipsticks which are somewhere around $25 CAD.
5. And the cheapest?
I'm pretty picky about lipsticks so I've actually only ever tried 3 brands: Benefit, MAC, and GOSH, GOSH being the cheaper of the three at around $15 or $16 CAD. There are a couple of drugstore brands that I have been wanting to try (for example: Revlon ColorBurst, Maybelline Color Sensational, Cover Girl Lip Perfection) as well as some of the other higher end brands (for example: MUFE, Nars, Chanel, etc) but I simply haven't gotten around to it yet.
6. What's the most bizarre thing you have ever done with a lipstick?
I wish I had a more interesting answer for this question but I really haven't done anything with a lipstick except use it as it's meant to be used. I'm so vanilla, haha.
7. If you had to recommend a lipstick, which brand would you recommend and why?
Sadly, my recommendation might not mean much seeing as I haven't tried too many brands of lipstick. However, I have stuck with the 2 brands I use most (Benefit and MAC) because they're great lipsticks.
I think that Benefit's lipsticks are softer feeling than MAC's but MAC offers a much wider selection of colours and finishes and they're also cheaper, so I would have to recommend MAC lipsticks. My favourite finish is the lustre finish as I find that it hides lip imperfections and feels the softest on my lips.
I only have one GOSH lipstick (#134 Darling) and I don't think it's fair to judge the brand based on only trying one so I would have to try more from the GOSH before giving a recommendation, either positive or negative.
I'm going to tag everyone that is wearing or has worn lipstick in the last 24 hours. And be sure to leave a link to your tag post in the comments because I'd love to read it!