Hey guys!
I recently got a request to do a cherry blossom nail art design and I thought it would be the perfect opportunity to use a polish that I have been dying to use - Essie's Turquoise & Caicos. I got this polish a couple of months ago and I've been trying to find a nail art design to incorporate it into ever since but I haven't been able to. I'm so glad I was finally able to use it because I just love this shade!
I was also inspired by this design to start a new series - a floral one! I already have a few other ideas for this series but I'd love to hear more requests from you guys! You can leave your ideas in the comments or you can email me by going to the contact tab at the top of the page. :)
Anyways, onto the mani!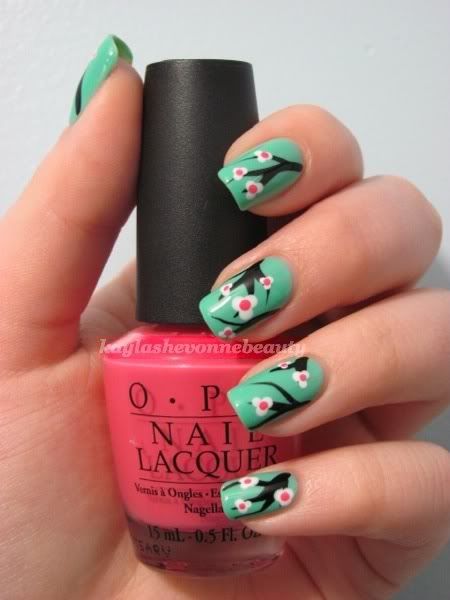 Products:
China Glaze Strong Adhesion Base Coat
Essie - Turquoise & Caicos (base)
OPI - Black Onyx (tree branches)
Orly - White Tips (flowers)
OPI - Flower-to-Flower (middle of flowers)
Seche Vite Top Coat