Hey guys!
So I completed my polish reorganization project and I'm VERY happy with the way it turned out! I'll post pictures soon. :)
In the meantime, here's another design for my floral series - daisies. But not just any daisies, I chose to add in the element of the childhood game where you would pick the petals off one by one while saying the phrase "He loves me, he loves me not, he loves me, he loves me not, etc..."
Has anyone else played this game before?
Either way, here's my nail art design based on that game: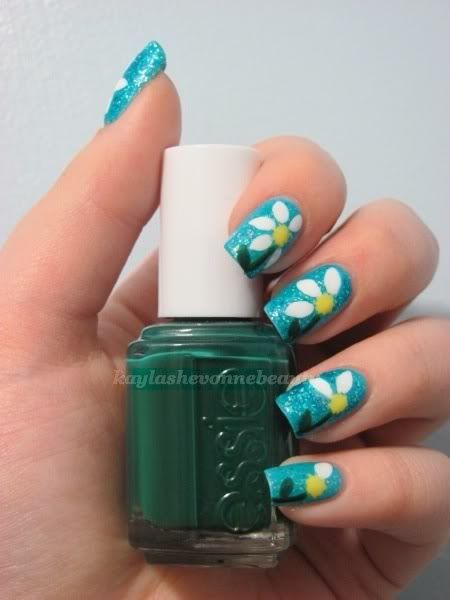 Products:
China Glaze Strong Adhesion Base Coat
OPI - What's With the Cattitude? (base)
China Glaze - Blue Hawaiian (glitter coat over base)
Orly - Spark (middle of flower)
Orly - White Tips (petals)
Essie - Going Incognito (stems)
Seche Vite Top Coat