Hey guys!
Tonight I returned to my floral series with a really fun yet easy-to-do design - sunflowers! I'm seriously loving this mani and I think a lot of if has to do with the base colour I chose which is Blue Sparrow by China Glaze. Because this is a neon, it dries sort of matte and the glitter isn't as noticeable at first but once you add top coat, this baby
really
comes to life. This is a permanent colour and in my opinion, it's a total must-have.
Hope you like the mani!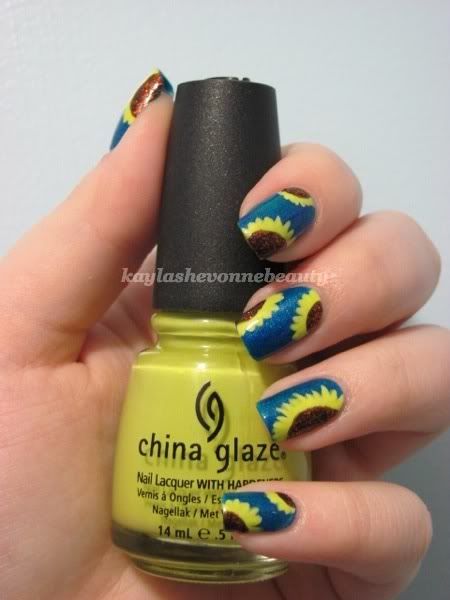 Products:
China Glaze Strong Adhesion Base Coat
China Glaze - Blue Sparrow (base)
Orly - White Tips (base for flowers)
China Glaze - Electric Pineapple (petals)
China Glaze - Ick-A-Bod-Y (center of flowers)
Seche Vite Top Coat