Hey guys!
So as I said in this post, I was completely out of space to store my ever expanding nail polish collection and the solution I came up with was Michael's version of the Ikea Helmer. I got 3 of those and stacked them on top of one another in the hopes that I would be able to fit ALL of my nail polish in them.
Remember, this is what I started out with: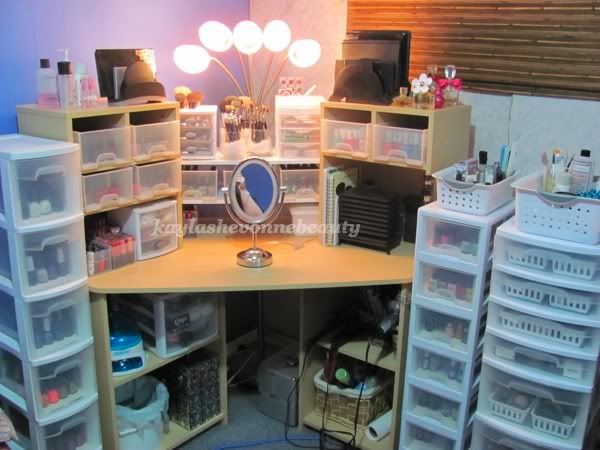 Did it work? Was I able to fit all of that polish into 3 Melmers?
See for yourself!
It did work! And I was able to fit all of my polish into the Melmers!
Here's my new setup: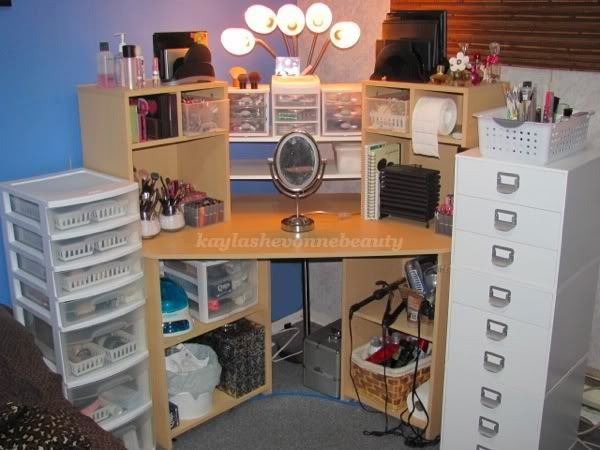 As you can see, I still had to keep one of the plastic storage units to hold all of my makeup but I knew that was going to be the case. However now that I know just how much I like the Melmers, I'm thinking about getting a couple more and using them to store my makeup as well.
Also, you'll notice that I have a lot of extra space now (one whole shelf behind my mirror is empty and there's a large open space next to the Melmers), so if/when I need to continue expanding, I have plenty of space to do so!
And here's a closeup of the 3 Melmers: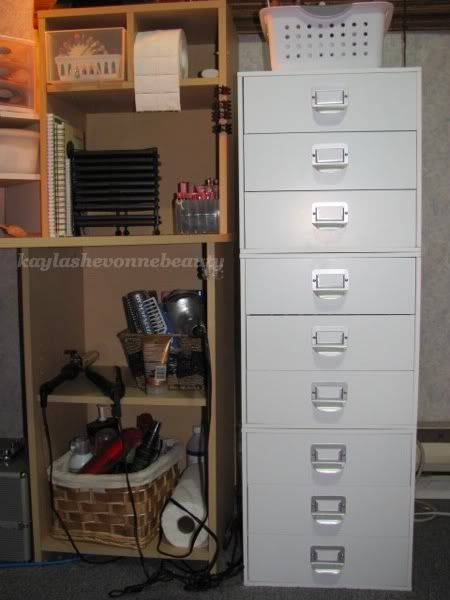 If you guys are interested in a post that shows everything inside the drawers, let me know in the comments. I don't want to seem like I'm bragging so I won't do that post unless you all want it.
Oh and by the way, that's not a roll of toilet paper in that top cubby, haha, those are my lint free polish remover squares. That roll has I think 1000 squares on it, it was pretty cheap, and they're really great for removing polish. I'm actually thinking about getting a toilet paper holder to attach to the inside of the cubby and attach these on it just like you would a roll of toilet paper.
Anyways, I hope you guys like my reorganization project and if you want to see a more detailed collection post, please let me know in the comments.