Hey guys!
This might be my only post of the day because I have a HUGE project ahead of me. See, my nail polish storage is to the point where all of the drawers I've been using are full and I'm completely out of space so I'm not able to expand and fit any more drawers. This means that I've had to re-think my whole storage space and try to come up with something that would fit everything that I already have but also leave extra room for expansion.
So, enter Melmers! Basically, for anyone who doesn't know, a Melmer is the 3-drawer equivalent of the Ikea Helmer (which I can't get because we don't have an Ikea where I live) and it's been nicknamed a Melmer simply because it's bought at Michael's.
I checked the Michael's flyer earlier this week and there were a few coupons for 40% off one item so I went down yesterday and although I only planned on getting 1 Melmer, I left with 2 because they were pretty cheap. However, once I got home and starting counting my polishes, I shamefully realized that 2 Melmers just aren't going to cut it so I had to go down and get 1 more today.
So now I've got quite a project ahead of me!
I'm going to be trying too fit all of this: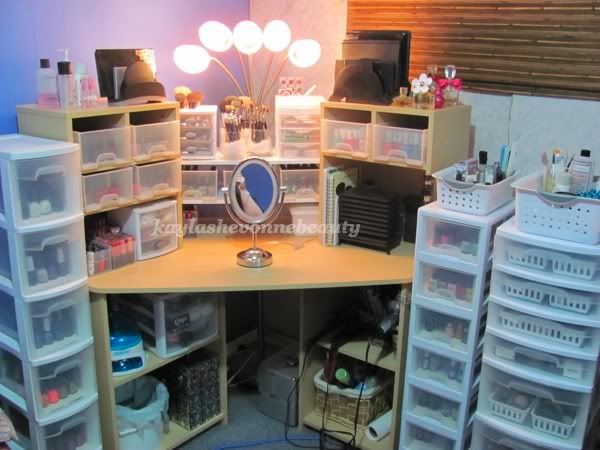 into 3 of these: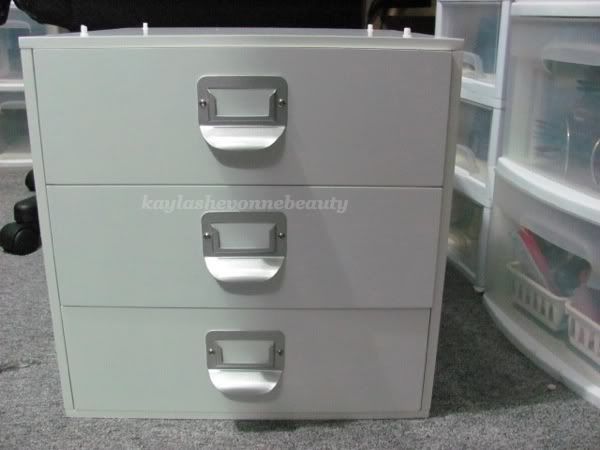 Wish me luck!