Edit:
Due to Blogger's downtime, this post was removed (it was originally posted on Tuesday) and re-posted and all of your lovely comments were also removed. :(
Hey guys!
I'm sorry I haven't been around for the last couple of days - I've been super busy getting back in the groove of being in school 5 days a week (I haven't done this since my first semester back in 2006). Plus my internet was down last night and I didn't realize until after I had taken a load of photos for the part 2 post of my top 10 polishes. I decided to post this nail art first but the conclusion of my top 10 post will be up tomorrow or Friday.
Also, I want you all to know that I'm slowly but surely responding to all of your emails! I promise I haven't forgotten about you, I've just been a bit overwhelmed these past couple of weeks.
Anyways, I definitely haven't finished with my floral nail art series but I decided to take a break from that today and do some animal print nails. I was originally inspired by a new tote bag I bought for school (picture after the jump) but once I got going, not even one of my nails ended up looking like my bag! Nonetheless, I hope you like it!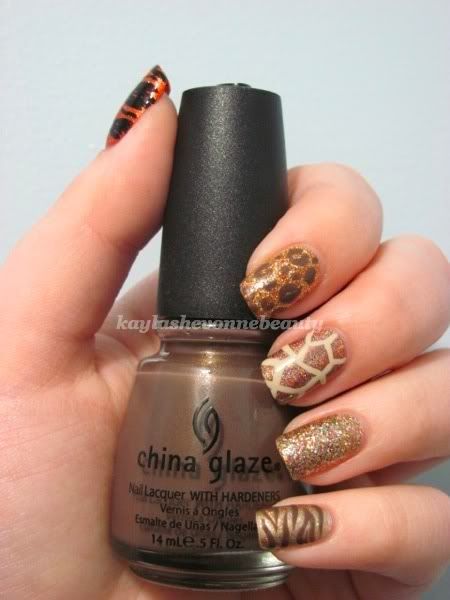 Products:
China Glaze Strong Adhesion Base Coat
OPI - Take the Stage (base on thumbs)
Milani - Gold Glitz (base on index fingers)
OPI - DS Desire (base on middle fingers)
OPI - Bring on the Bling (ring fingers)
Nicole by OPI - The Next CEO (base on pinky fingers)
China Glaze - Golden Enchantment (glitter top coat on thumbs and pinky fingers)
China Glaze - Ingrid (cheetah spots, zebra stripes)
American Apparel - California Trooper (giraffe print)
OPI - Black Onyx (tiger stripes)
Seche Vite Top Coat
More photos after the jump (including one of something you don't see very often - my right hand)!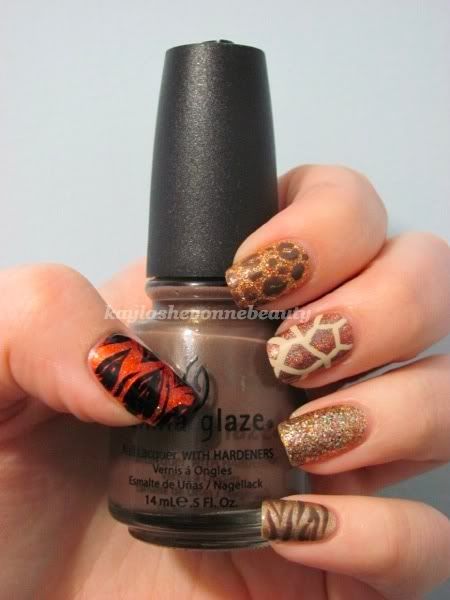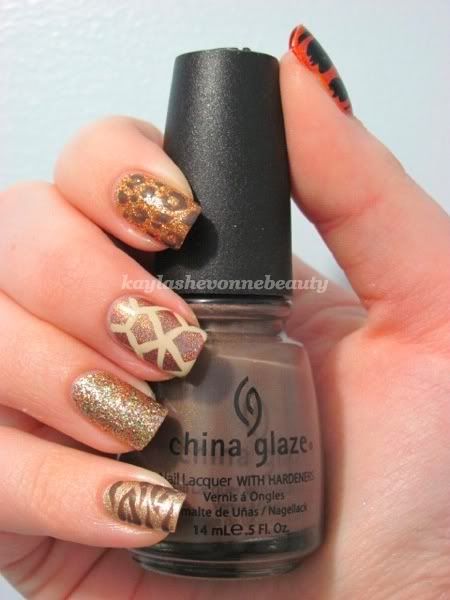 (Right hand)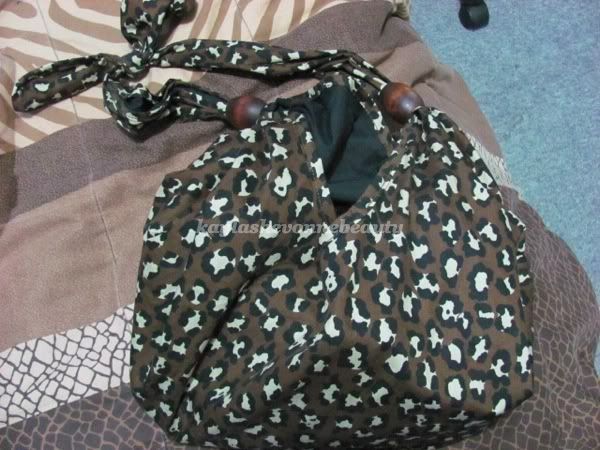 (My inspiration)