Hey guys!
All 3 of the polishes I'm going to show you today have been on my wishlist for a while now and I'm very excited to have finally been able to add them to my collection.
You see, my brother went on a trip to Plano, Texas and when he asked me what he could bring back for me, I gave him a list of a few polishes from my wishlist that he could look for. I wasn't very optimistic since I had had no luck with getting these polishes in other areas (my Mom tried to get them in Florida and my boyfriend's Mom tried to get them in Barcelona) but he ended up finding ALL of the polishes I told him about! I didn't expect him to actually buy all of them but when he got back he surprised me with a big Sephora box with all of the polishes in it. It was so nice of him!
Anyways, onto the review/swatches of Illamasqua Load, Radium, and Bacterium!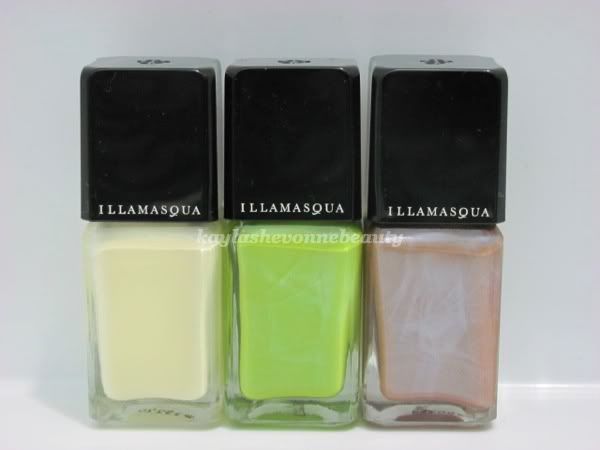 Keep reading!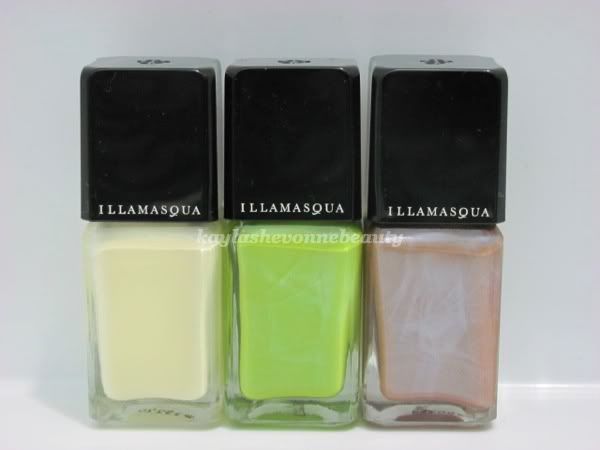 Load, Radium, Bacterium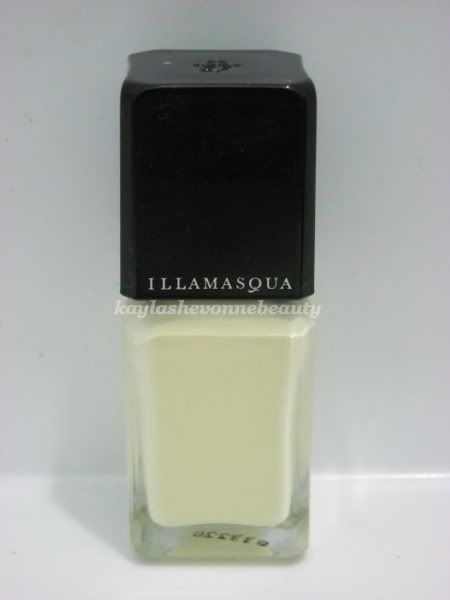 Load (off white creme with yellow undertones)
Load was released with the Throb Collection for the Valentine's Season 2011 and I have wanted this polish ever since (and I promise it's not entirely because of the name, although that does have something to do with it). The name of this polish created quite a stir throughout the nail blogging community and I don't think I need to explain why. For me, I'm not offended at all by the name and I very much appreciate that Illamasqua really flirted with (and crossed, according to some people) boundaries here.
Aside from the name, I also really love the colour of this polish. It's not your standard stark white creme so it's much easier to wear. As well, I really have nothing else like this in my collection. The formula on this was a little thicker than I would have liked and it took 3 coats just to even it out.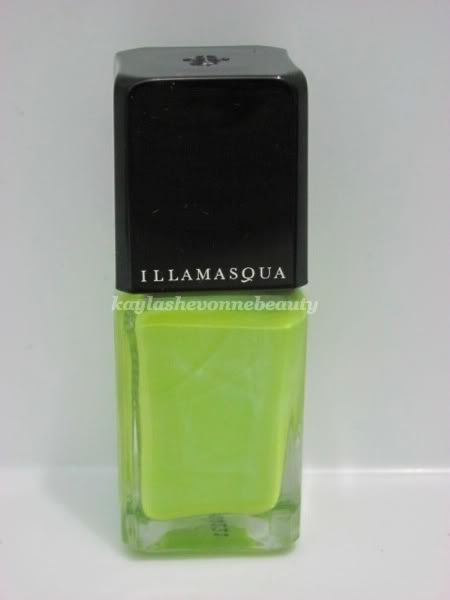 Radium (bright acid green shimmer)
Radium was released with the Toxic Nature Collection for Spring 2011 and it was the one that excited me the most out of the 5 polishes that were released. It certainly didn't disappoint me once I finally got it because it's such a fun and unique shade! Again, I have nothing like this in my collection and I'm very happy to add this to my stash. The formula on this one was pretty good but it still needed 3 coats to even out.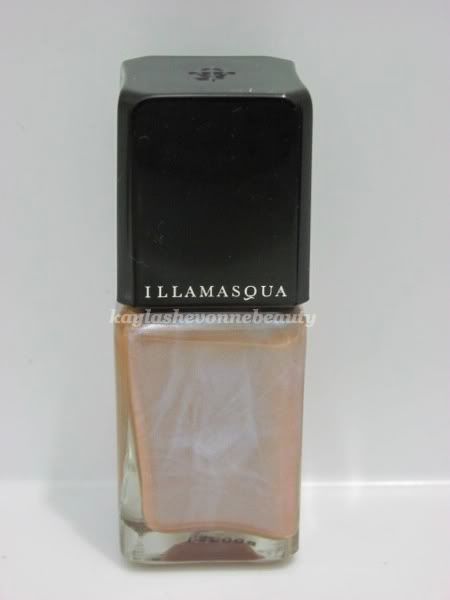 Bacterium (light greyed brown frost)
I had a hard time trying to come up with a shade description for this one because it's just such a strange shade (which is why it interested me so much). Aside from the shade description I provided, I should also note that this polish also has a slight duochrome to it where it flashes blue. The formula of this one was the easiest flowing of the 3 here but it did still require 3 coats.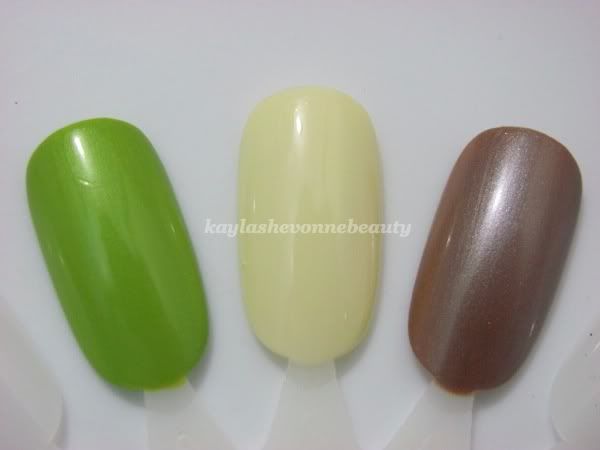 Radium, Load, Bacterium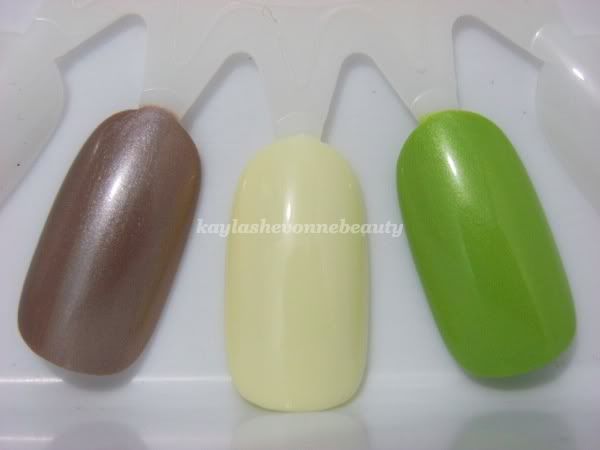 Bacterium, Load, Radium
Overall, I'm VERY happy with all 3 of these polishes. They're all unique and interesting and make me want to see more from Illamasqua. However, the brand is difficult for me to access so you'll most likely only see Illamasqua polishes from me when they've been given to me as a gift (such as in this instance).
What do you guys think? Did you pick up any of these shades?