Hey guys!
I hope everyone's weekend went well! I myself relaxed the whole weekend and loved it. :)
Today I have for you 1 of 13 new shades of Nicole by OPI polishes that are exclusive to Shopper's Drug Mart. At the moment this is the only one that I've bought from this new line but I'm sure I'll end up with more in the future. This one caught my eye the most out of all 13 as I really don't have anything like this one in my collection. It's called Brilliant Idea and it's small and medium sized lime glitter in a clear base.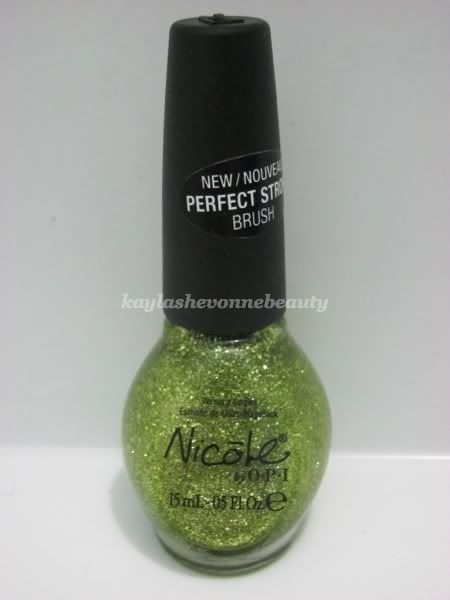 Keep reading for more photos, the review, and swatches!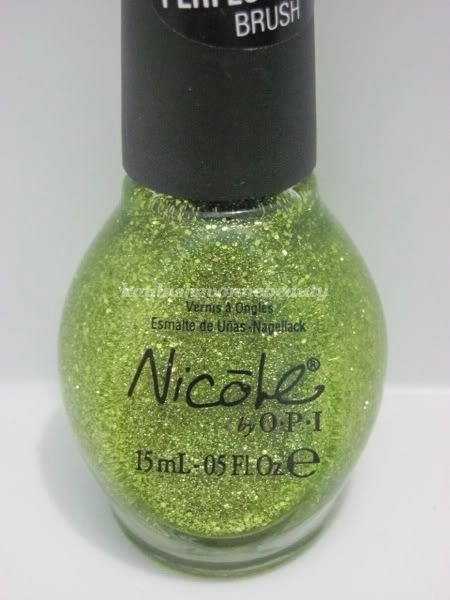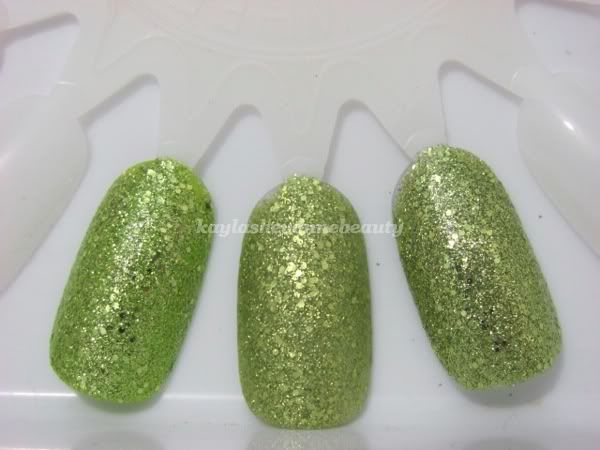 Brilliant Idea (2 coats over 1 coat of Zoya Mitzi), Brilliant Idea (4 coats with Joe Fresh Matte Top Coat), Brilliant Idea (4 coats)
The formula on this was really great, especially for a glitter which generally are not my favourite in that department. Unfortunately, it did take 4 coats to get the opacity you see above so I would recommend using this as a layering polish if you don't have the time/patience for sheer polishes. I showed you above how this polish can look over another shade (Zoya Mitzi) which is definitely how I would wear it. As with most glitter polishes, I would recommend waiting in between coats so that the glitter isn't pushed to the tip.
This polish is available exclusively at Shopper's Drug Mart along with 12 other new and exclusive shades and they retail for $10.99 CAD.
Hopefully I will have more from this line to show you in the future!
So what do you guys think? Do you have any interest in this shade? What about any of the others from this Shopper's exclusive line?