Hey guys!
I promised yesterday that I would post swatches and a review of the other Glam Slam! France duo, so here it is - Rally Pretty Pink and Red Shatter.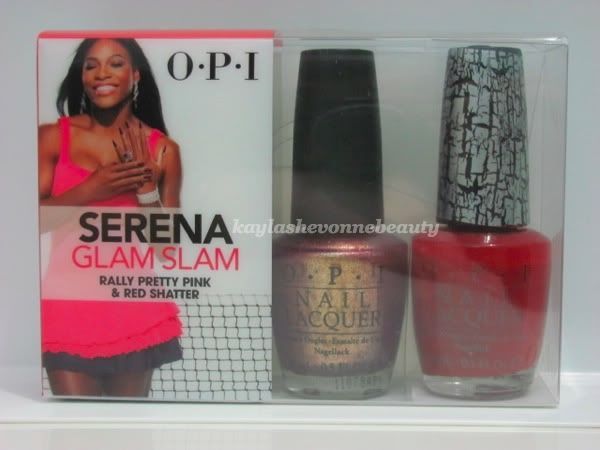 Keep reading for the swatches and review!

Glam Slam! France Duo - Rally Pretty Pink and Red Shatter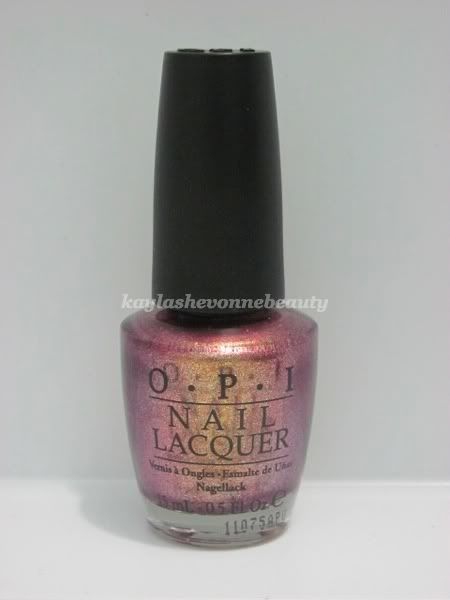 (Rally Pretty Pink)
Rally Pretty Pink is a mauve-y pink base with tons of gold micro-glitter. The gold dominates a lot and almost takes over the base colour but it ends up being just the right balance between the colours. This was a dream to apply but it is a little on the sheer side so it needed 3 coats for the swatch of it alone that you see below. I did however only use 2 coats for the swatch of it with Red Shatter layered over it.
I have heard that this shade is an exact dupe for Zoya Faye from the recent Sunshine Collection and although I haven't tested that claim yet, I will definitely experiment with the 2 shades soon and I'll of course post a comparison for you all.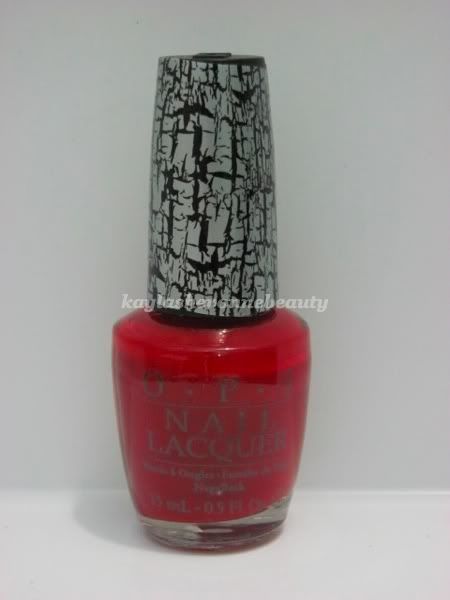 (Red Shatter)
Much like the thought of White Shatter over Spark de Triomphe from the first Glam Slam! France duo, I was skeptical about these 2 shades going together. It's still not my favourite shatter combination but it turned out better than I had originally thought and it's all thanks to the different formulation of Red Shatter. This shade of shatter polish has a different, thinner consistency than any of the others I've tried - it's kind of like a jelly, actually. As you can see from the photos, it's kind of translucent and you can see some of Rally Pretty Pink peeking through the shattered pieces. This ensures that the red doesn't dominate the manicure which is something I was concerned about with these 2 shades.
I much prefer this formula of the shatter polish as I found that it's easier to work with than the thicker, creamier formulas and it allows even more of the base colour to show through. Good job, OPI!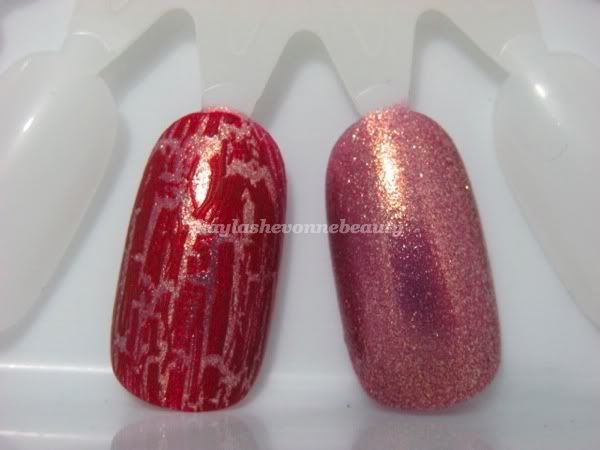 Rally Pretty Pink, Red Shatter over Rally Pretty Pink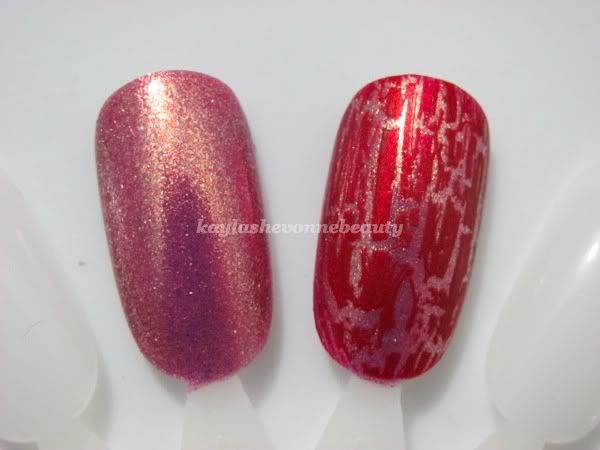 Red Shatter over Rally Pretty Pink, Rally Pretty Pink
Overall, I'm pretty happy with this duo! I probably wouldn't wear the shades together myself but I do like both of them separately. I originally was only excited about Rally Pretty Pink as I already have a red crackle polish from LCN but I'm definitely glad that I now have this one from OPI because I think the formula is excellent - even better than the LCN one, which I raved about in my
review
.
Regarding both of the Glam Slam! duos, I am happy with all of the shades separately but I don't care much for the shatter combinations. I commend OPI for coming up with new and creative combinations that I haven't seen before but they're just not my cup of tea - I simply prefer highly contrasting shades when using crackle/shatter polish.
Shatter Polish Tips:
- Make sure your polish is dry before applying it. If it's not dry, Silver Shatter won't crackle as much and you'll be left with only a little of your base colour peeking through.
- Apply it quickly with as few amount of brush strokes as possible. SIlver Shatter is very fast acting so you don't want to play around with it, just brush it on quickly and let it do it's thing.
- The shattered pieces may flake off so for a longer lasting mani, add a top coat. But, if you like the matte finish look, skip the top coat.
- A thin coat of the shatter polish will shatter more and thus provide smaller shattered pieces on the nail.
The OPI Glam Slam! France duos are available now in professional salons. I got a professional discount for mine so the duo cost me $13.15 but I believe it's closer to $20 for non-professionals.
What do you guys think? Will you be picking up this duo? What do you think of Red Shatter over Rally Pretty Pink? Any other suggestions for colours to pair with Red Shatter?