Hey guys!
I'm trying to write his post as quickly as possible as I have an exam later today that I'm cramming for so I apologize if there's any spelling or grammatical errors along the way, haha.
Today I have a comparison of 7 silver foil polishes which I promised to do for you in my
last post
where I reviewed/swatches the second OPI Serena Williams Glam Slam! England duo. That duo includes a sparkly silver foil called Your Royal Shine-ness that many have been saying is a standard silver foil. However, I thought it was a little different than your average silver foil polish so I dug out most all of the silver polishes that I own that come even close to this one and compared them all on one nail wheel.
Hopefully this comparison will help you decide if this duo is one that you would like to add to your own stash.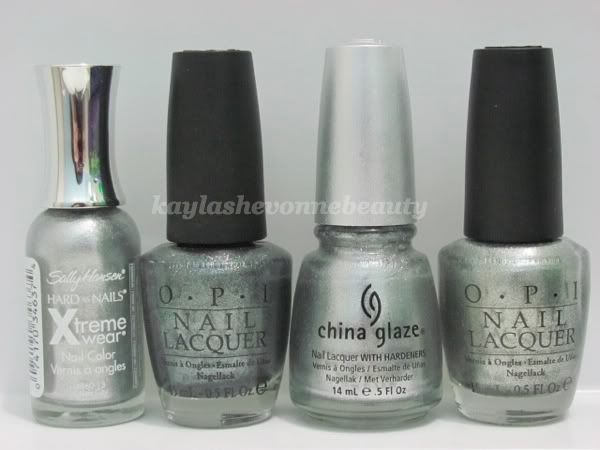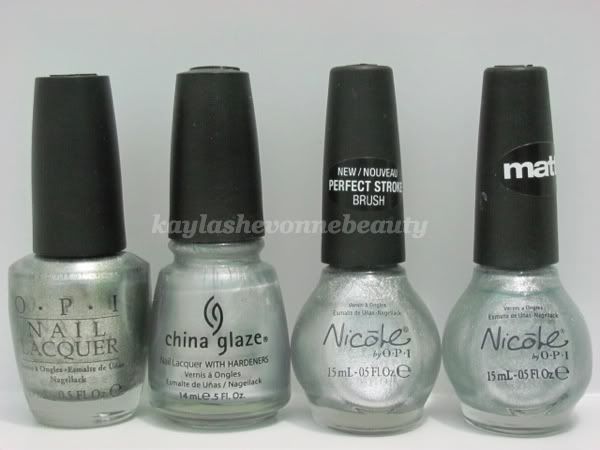 Keep reading for the comparison!