Hey guys!
So as promised in
this
post, every month I'm going to feature what I believe to be an up and coming beauty blog. The purpose of this monthly feature is to try to help some of you gain more viewership and get yourselves out there more.
This month I'm featuring a nail blogger who I think does some really awesome freehand nail art. In fact, she did one of my all-time favourite manis that I still plan on trying to replicate (although I can guarantee that it'll never look as good as hers. Take a look: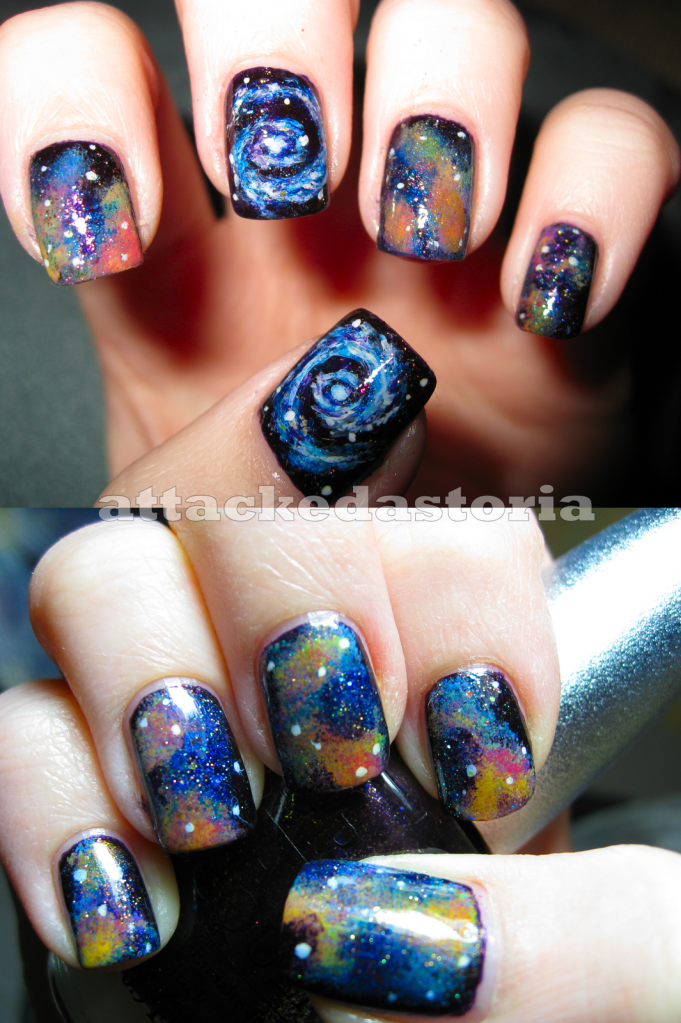 Isn't that amazing!? I love it!
Keep reading to find out more about this great blog!
I unfortunately couldn't find an email address to contact the owner of the blog to make sure that it was ok that I feature her blog here so I hope she doesn't mind! I would also have asked for a small biography/blurb from her about herself and her nail art but I wasn't able to get that either. If you're the owner of Attacked Astoria Nails and you happen to come across this post, you can contact me if you would like for me to remove this post.
Anyways, here's a look at some of her other work: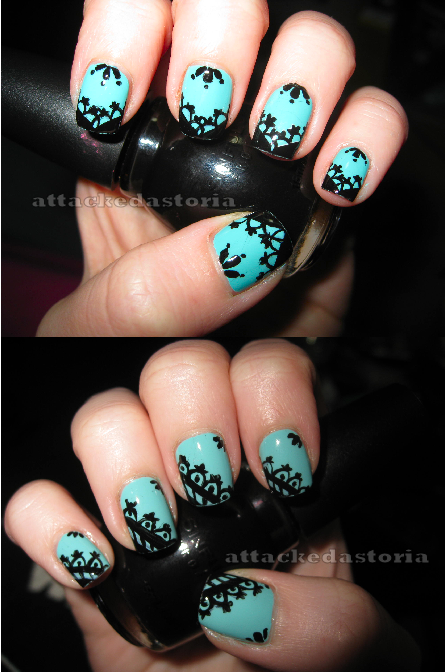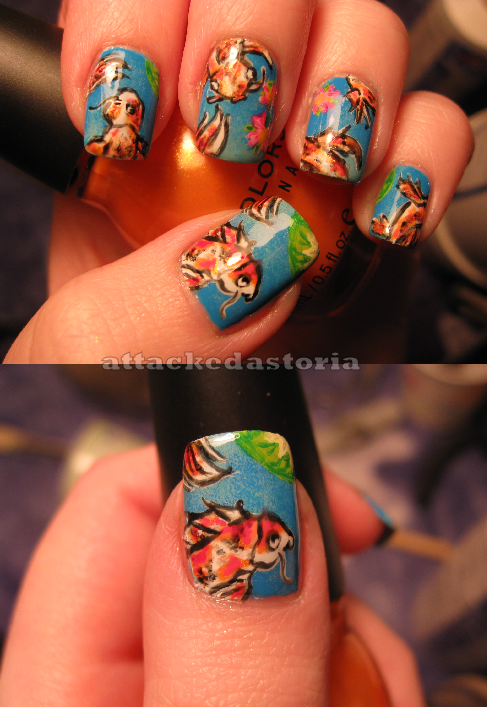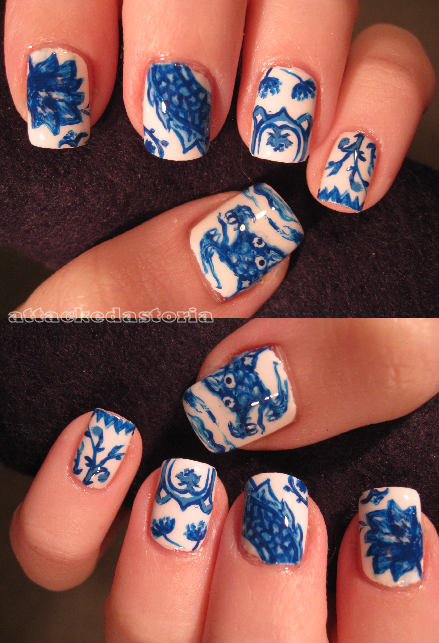 Aside from her great nail art (which is also always clean around the cuticles, something that's VERY important to be), she also regularly posts nail polish swatches/reviews!
I suggest all of you check out this blog if you're really into nail polish/nail art (which I assume most of you are since you follow me, haha)!
Click here to be taken directly to
Attacked Astoria Nails
.
To send me a link to a blog that you'd like to see featured here, please visit the
Contact
tab and use the email form provided. So that I know what your email is in reference to, please specify in the subject field "Featured Blog Suggestion".
You can send me your own blog, a friend's blog, or even a blog belonging to someone you don't know but that you just think is a great blog that deserves more attention.