Hey guys!
So after the great success of my
patchwork nail art tutorial
, I decided to continue making these photo tutorials until at least the end of my intersession semester (June 22) when I can finally take the time to try to get the hang of video tutorials.
Many of you requested that I do a tutorial for my cherry blossom design which is actually a VERY simple one to execute so hopefully this tutorial will help and some of you will try this design out yourselves.
As a refresher, here's the design that I'll be teaching you how to do today: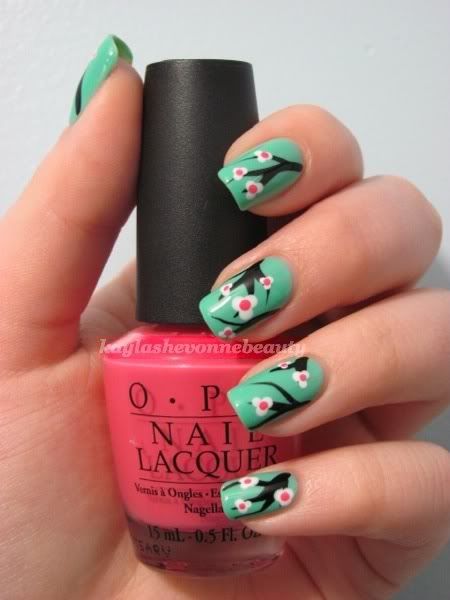 Keep reading to find out how to do this design!
What you'll need:
Your favourite base coat, a base colour for your design (I'm using Essie Turquoise & Caicos), a black striping polish (I'm using L.A. Colors Art Deco in Black), a white polish for the flowers (I'm using Orly White Tips), a pink polish for the middle of the flowers (I'm using OPI Flower-to-Flower), and your favourite top coat.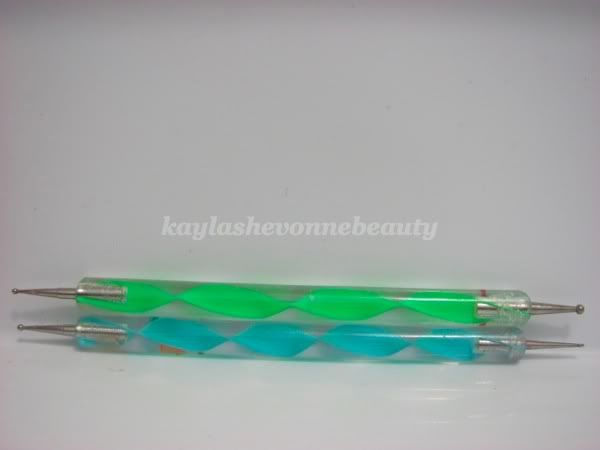 Dotting tools of various sizes (you could also use toothpicks or the ends of bobby pins if you don't have dotting tools like these).
Step 1:
Apply your base coat. (I didn't think it was necessary to take a photo of this step.)
Step 2:
Apple 2-3 coats of your base colour until it's opaque.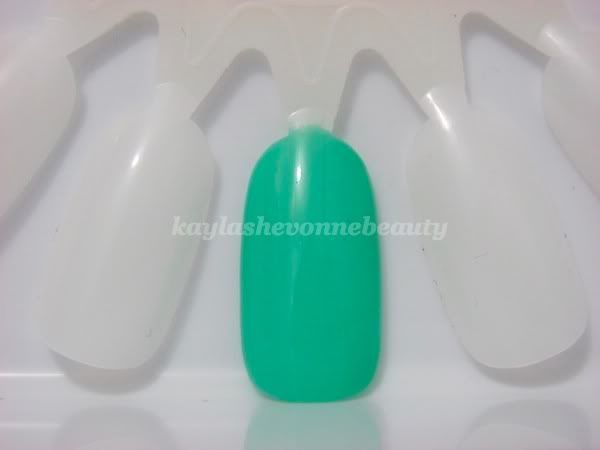 Step 3:
After your base colour has dried completely, take your striper polish and freehand some trees/branches on your nail. The thin brush of this polish is going to make drawing these lines much easier so don't worry if you don't think you're a great freehand artist. Furthermore, branches aren't supposed to look perfect so even if they end up a little crooked, that'll just add a more realistic effect!
How many trees/branches you do is completely up to you, so just go with it. On most of my nails I did two trees with a varying number of branches but if you have shorter nails, it might be best to just go with the one tree so that you don't end up with your design being too crowded.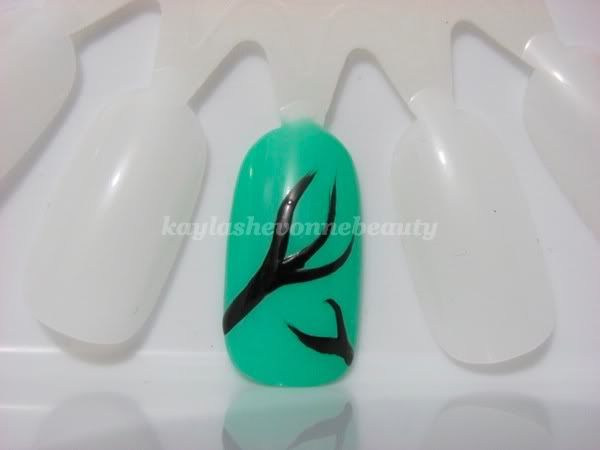 Step 4:
Using your dotting tools dipped into the white polish, begin making the flowers by grouping 3 dots together. Having dotting tools of varying sizes helps here because it allows you to make several different sized flowers.
Place as many flowers as you would like on the branches but again, you don't want the design to look too crowded so use your best judgment based on the size of your nail.
By now your design should look something like this: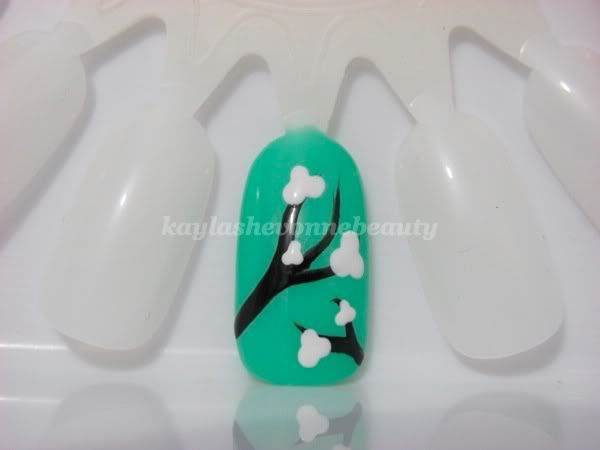 Step 5:
Now you'll want to take your smallest dotting tool, dip it into your pink polish, and place 1 dot in the middle of each of the white flowers.
Step 7:
After allowing your design to dry completely, add a layer of your favorite top coat. This will make your new mani last longer, it will smooth out any bumps and ridges that have been created during the process and will also give your nails a nice shine.
(I stupidly forgot to get a picture of this step but it just looks the same as the last step except shinier, haha).
I hope this tutorial was helpful and I hope that some of you will try this design out for yourselves now. As you can see, it's much easier than it looks so even if you're a nail art beginner, I urge you to give this design a go.