Hey guys!
June is LGBT Pride Month and I wanted to do a mani to celebrate that so I came up with this rainbow paint splatter mani. I feel like I've been doing a lot of rainbow nail art lately (and I still have a couple of more rainbow ideas stores away) but it's summer so it's totally suitable. :)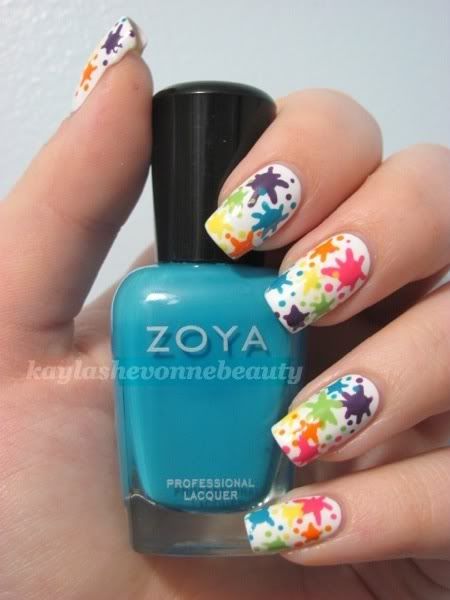 Products:
China Glaze Strong Adhesion Base Coat
OPI - Alpine Snow (base)
Zoya - Jolene (pink splatters)
China Glaze - Papaya Punch
(orange splatters)
Orly - Spark (yellow splatters)
Orly - Green Apple (green splatters)
Zoya - Robyn (blue splatters)
OPI - Funky Dunkey (purple splatters)
Seche Vite Top Coat
On an unrelated note, did anyone watch The Voice tonight? How about that new song by Maroon 5? LOVE! Adam Levine is a total babe.