Hey guys!
This mani is going to seem a little out-of-season since it's a bit Halloween-y, but I had to do something to celebrate the return of True Blood. The fourth season premieres tomorrow night and I'm pretty excited. It isn't usually the kind of show I like to watch but I got hooked on it 2 summers ago and I've been a fan ever since.
The design I chose to do was inspired by the wallpaper on my laptop right now (pictured below) and it's basically the exact same idea as my
LGBT Splatter mani
, just vampier.
Anyways, hope you enjoy my mani and the premiere tomorrow night!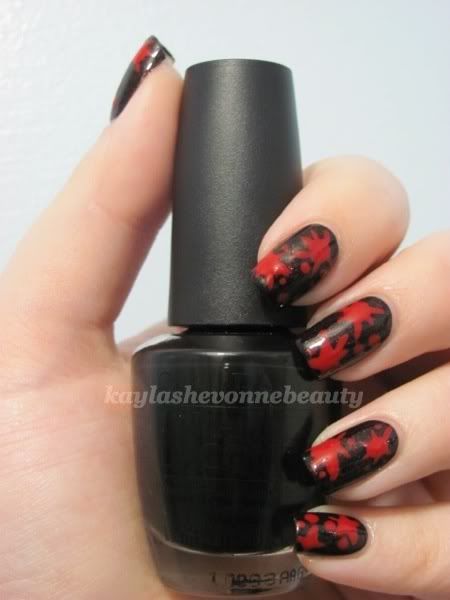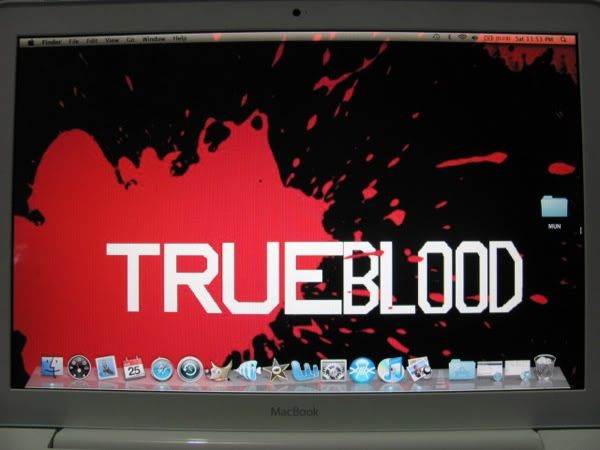 (My inspiration)
Products:
China Glaze Strong Adhesion Base Coat
OPI - Black Onyx (base)
China Glaze - Lubu Heels (over base)
China Glaze - Salsa (blood splatters)
Seche Vite Top Coat