Hey guys!
A bunch of us girls from
Polish-aholics Anonymous
are going to be doing nail art challenges to post on Mondays, and this week's theme is polka dots.
I may not be able to participate in every weekly challenge but with final exams today and tomorrow, I needed a simple design to do last night, and polka dots was perfect. And as I was writing up some study notes over the weekend, I found the inspiration for my polka dot mani - my notebook! Now it also has coordinating stripes on it and I wanted to add those in as well so I just did an accent nail with stripes.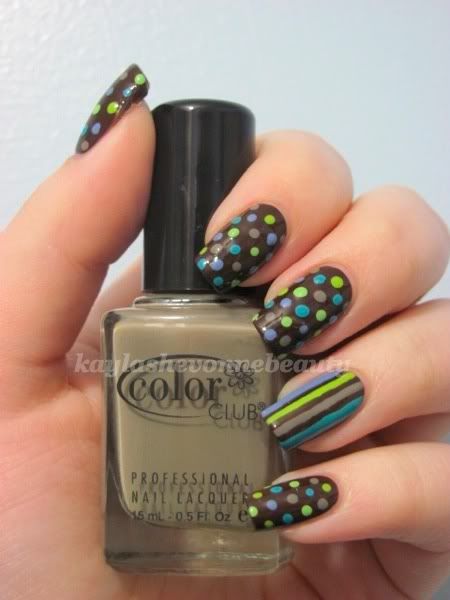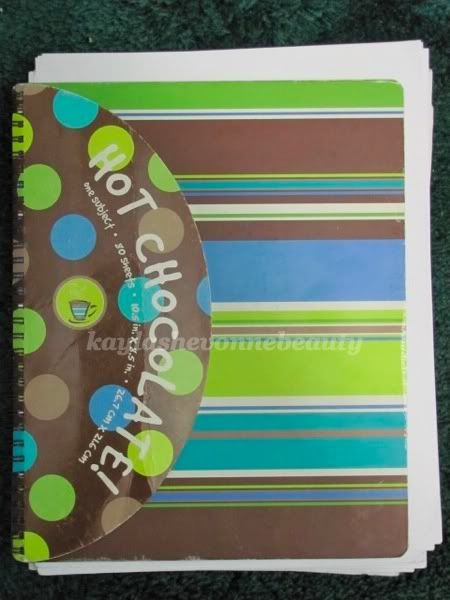 (My inspiration)
Products:
China Glaze Strong Adhesion Base Coat
OPI - Suzi Loves Cowboys
(base)
China Glaze - Flyin' High (teal dots/stripes)
Color Club - Soft as Cashmere (taupe dots/strips)
Orly - Green Apple (light green dots)
OPI - Who the Shrek Are You? (acid green dots/stripes)
Essie - Lapis of Luxury (powder blue dots/stripes)
Seche Vite Top Coat
Can't wait to see all of the other girls polka dot designs!