Hey guys!
I've seen today's design around the web a few times but by far the best interpretation of it was done by
Dollface22772
on youtube who as I've said before, is my all-time favourite nail artist on youtube. Her design had some extra elements to it but I didn't have quite enough time to go all out on this last night so I stuck with a basic version of the design.
Nonetheless, hope you all like it!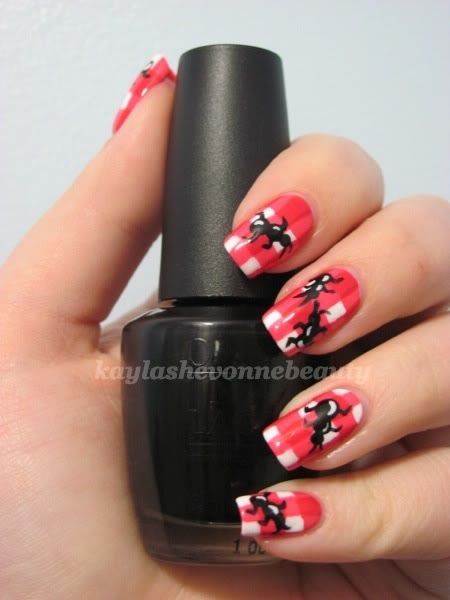 Products:
China Glaze Strong Adhesion Base Coat
Orly - White Tips (base for tablecloth, highlight on ants)
China Glaze - Heli-Yum (darker squares on tablecloth)
China Glaze - Sexy Lady (lighter squares on tablecloth)
OPI - Black Onyx (ants)
Seche Vite Top Coat