Hey guys!
Two makeup posts in a row?! I'm on a roll, haha.
A while back I showed you a
packaging comparison
of the Hard Candy Glossaholic lipglosses vs. the MAC Wonder Woman lipglasses and I promised in that post that I would eventually do a review/swatch post of the Hard Candy glosses on their own, so here it is.
These glosses are very special and if you're a polish gal like myself, you'll be excited to know that these have flakies in them! VERY cool.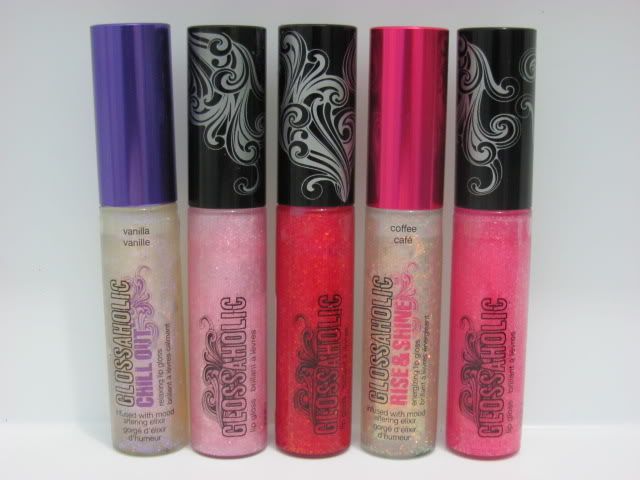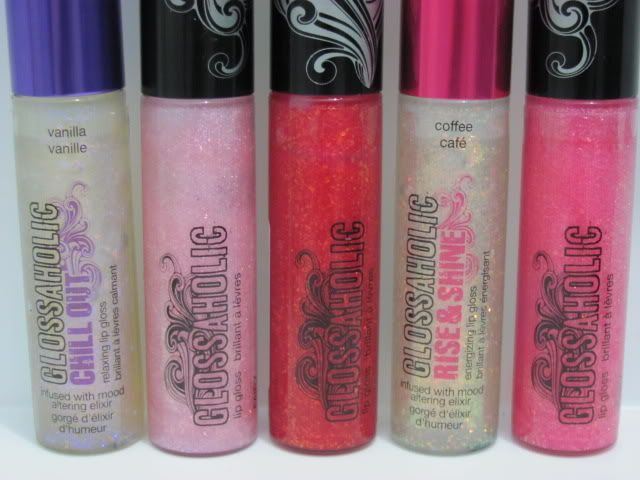 Keep reading for more photos, the review, and swatches!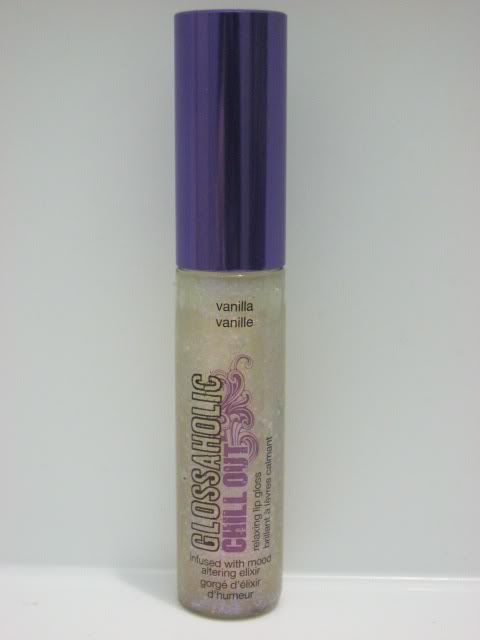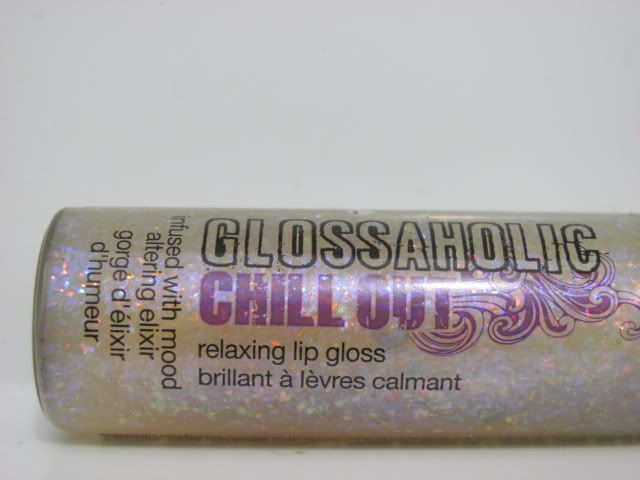 Vanilla (clear base with purple and orange flakies)
Apparently this gloss, along with Coffee (below) are "infused with mood altering elixir" and this one is supposed to give you a "relaxing" feeling. This to me is absolute hokum and I didn't feel any change in mood when I wore this, but maybe I'm just too much of a cynic. :P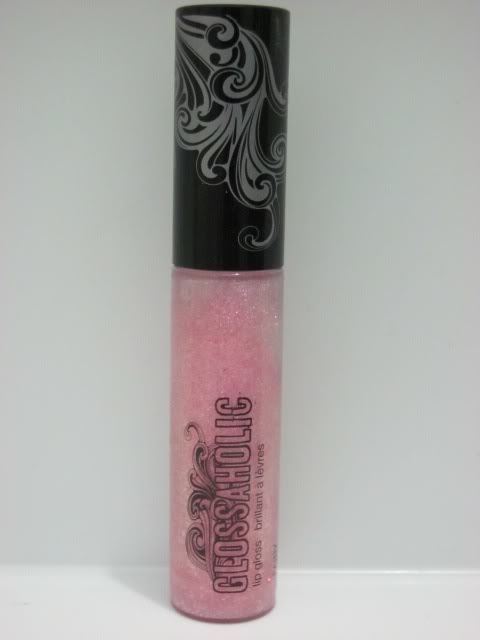 Fairy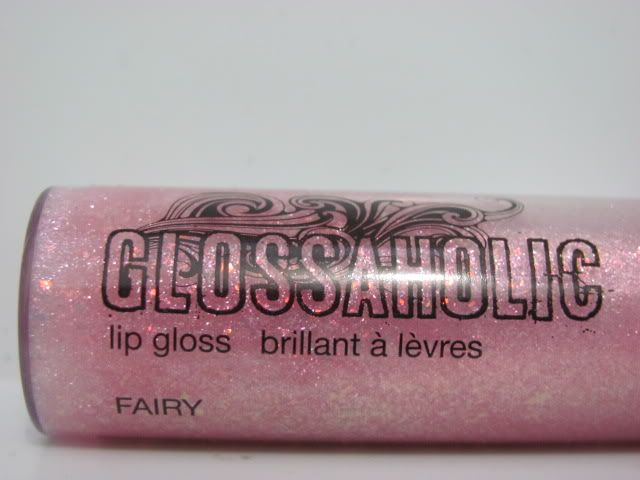 Fairy (light pink base with pink and silver glitter and gold flakies)



Fireball



Fireball (deep raspberry base with gold and orange flakies)
This one definitely looks intimidating in the tube but as you'll see in the swatch below, it's not as pigmented as it looks, which was a pleasant surprise to me because it suits me much better this way.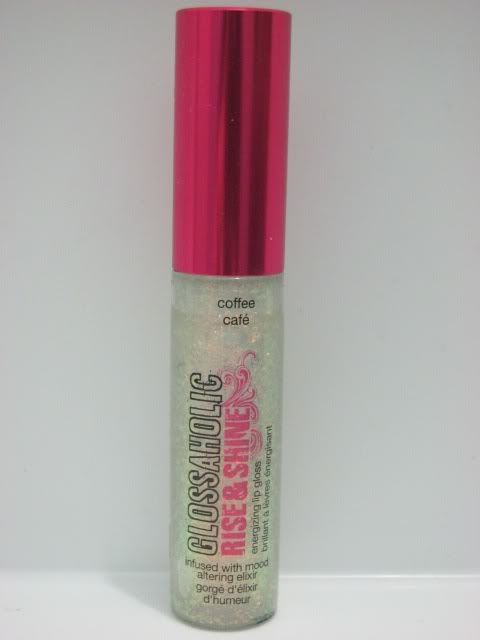 Coffee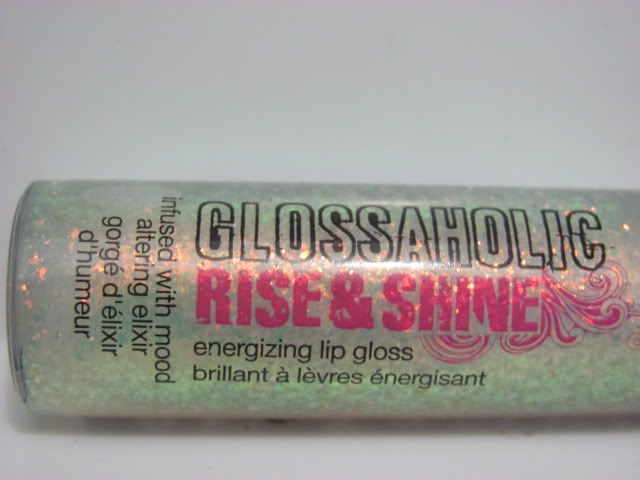 Coffee (clear base with orange, green, and gold flakies)
This is Sally Hansen Hidden Treasure in lipgloss form. Enough said.



Tipsy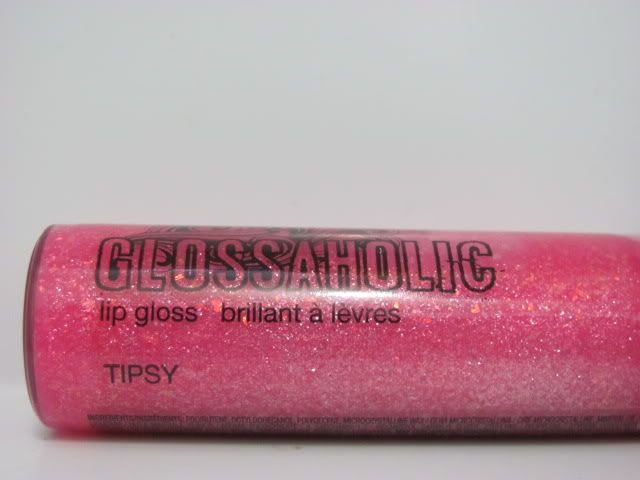 Tipsy (medium pink base with pink and silver glitter and gold flakies)



Vanilla, Fairy, Fireball, Coffee, Tipsy
Overall, I really like these glosses. They're not too pigmented which I actually like because they're easier to layer that way and since I'm so fair skinned, darker, more pigmented colours can be intimidating on me. They're not sticky at all and have a more slippery feel when on the lips. They're also fairly long lasting - especially the flakies which tend to stick around for up to 8 hours. But most importantly, the little flakies make them super special and it's what I love the most about these.
The only problem I have with them is that their scent is very synthetic and I would even go so far as to say that the scent is overpowering with the Vanilla and Coffee glosses (which are already two scents that I don't care for). However, the scent quickly fades away after application so it's something I'm willing to deal with for a few minutes in order to have these pretty flakies on my lips.
Hard Candy Glossaholic Lipglosses can be bought at Wal-Mart and retail for about $5-6 each, depending on where you live. I think there's a couple of other shades available as well, but I only picked up these five.
What do you guys think about these glosses? Have you tried any? Any favourites?