Hey guys!
I'm back! (Not that I was gone for a significant amount of time or anything, haha.)
But my schoolwork is done now until final exams and I'm excited to be able to post regularly until then.
And for anyone wondering, my Dad's surgery went smoothly and he's doing very well. :)
On Thursday I received nail mail from the lovely
Traci
who is a wonderful member of the Facebook group Polish-aholics Anonymous. Her and I did a swap recently and she sent me some Funky Fingers polishes which is a brand that I don't have access to here. The ones I received are all holographic glitter formulas and they're pretty awesome looking.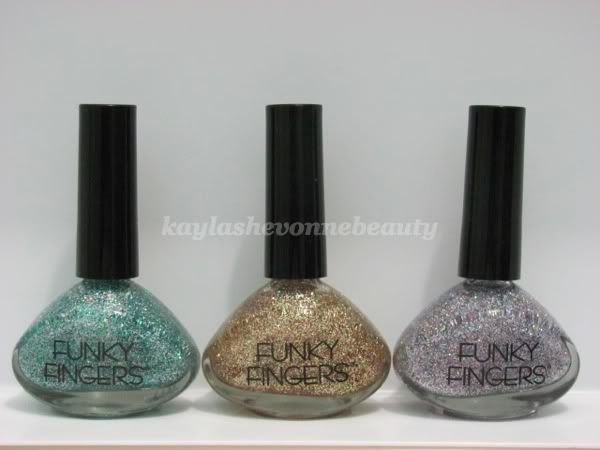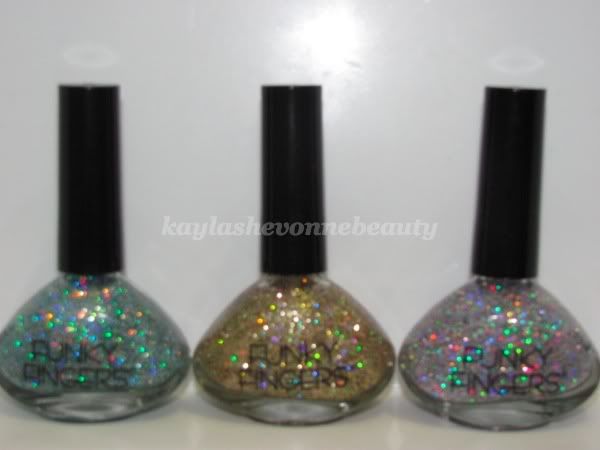 (Picture purposefully blurred to show the holographic particles.)
Let's move on to the review and swatches!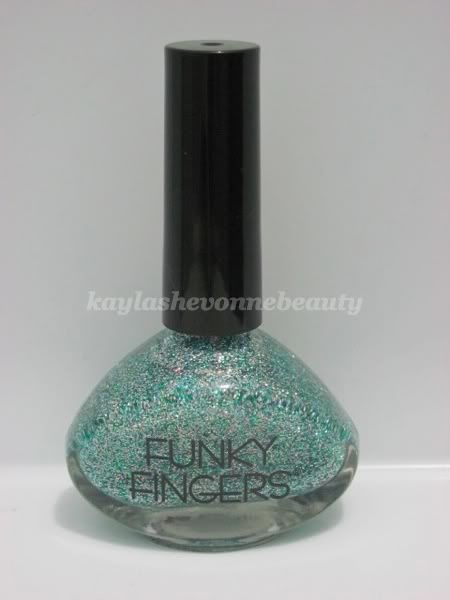 Baby Baby Baby (clear base with teal, silver and holographic glitter)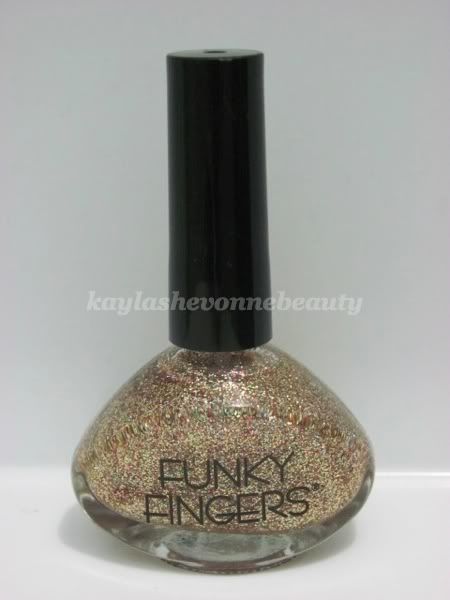 Golden Coast (clear base with multi-tonal warm gold and holographic glitter)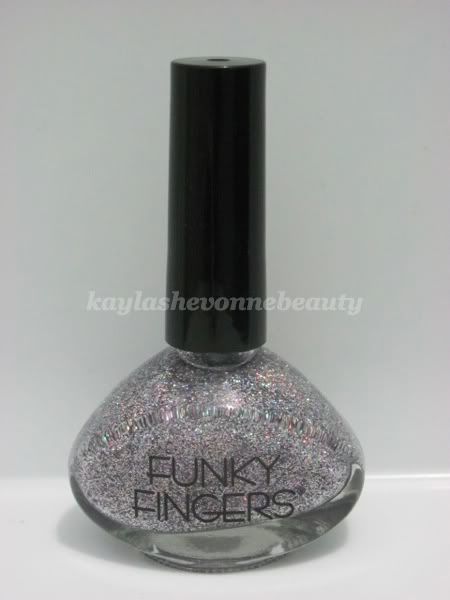 Sand and Stilettos (clear base with silver and holographic glitter)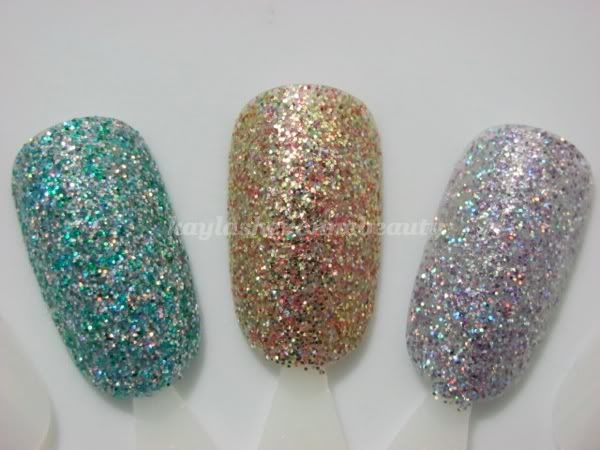 Baby Baby Baby, Golden Coast, Sand and Stilettos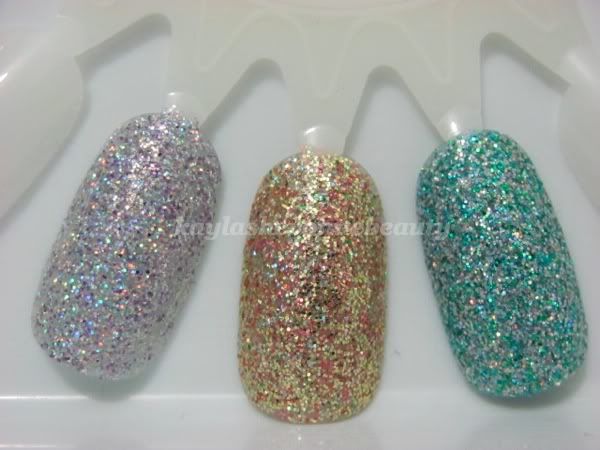 Sand and Stilettos, Golden Coast, Baby Baby Baby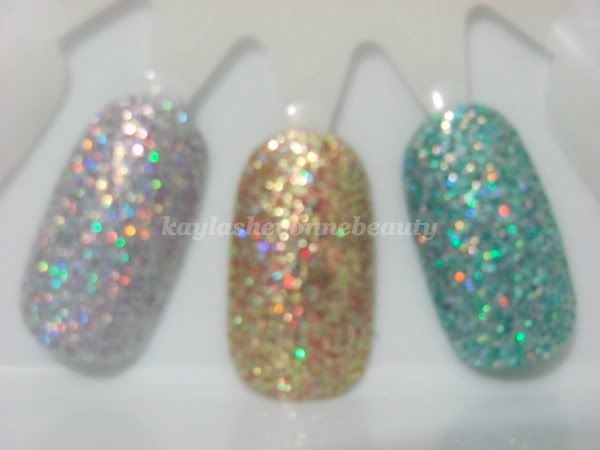 Sand and Stilettos, Golden Coast, Baby Baby Baby (picture purposefully blurred to better show holographic particles)
The formula was basically the same on all of these, which is why I chose not to review them separately. The formula felt like a standard glitter - a little thick but not too difficult to work with. As well, all of my swatches are 3 coats. The holographic particles are very noticeable and don't get lost once on the nail.
Overall, I'm happy with these polishes. I probably wouldn't wear them on their own because they do require a few coats and that many coats on the nails can start to feel a little thick, especially when you add a coat or two of top coat. Instead, I suggest putting down a coordinating base colour and layering these on top.
One thing I really like about these polishes is the long brush handle which offers great control. On the negative side though, I don't particularly care for the bottle shape of these polishes, only because it's a little awkward to store.
From what I hear, this brand can be found at
Five Below
stores which can only be found in the US. If you're interested in these shades or others from the brands, I suggest you ask a friend in the US to get them for you. They're also very inexpensive: 3 polishes for $5!
Thanks again to Traci for this swap and I'm sure there'll be more in our future. :)