Hey guys!
I have been seriously stalking my local beauty supply store waiting for 3 new collections by OPI: the
Blue-Hued Shatters
, the Nice Stems Collection, and the
2 new Glam Slam! England sets
. Finally they got these Glam Slam! England sets in yesterday but I'm still going to have to continue stalking them until I get my hands on the other new collections as well.
Besides that, I'm stalking a different supply store that carries China Glaze because I'm also on the hunt for the Crackle Metals. It's exhausting waiting for new collections to get here, haha!
Anyways, today I'll be showing you 1 of the 2 sets of the Glam Slam! England duos. Both of these sets include glittery/shimmery shades instead of the crackles which we have seen in the other 3 Glam Slam! sets so far.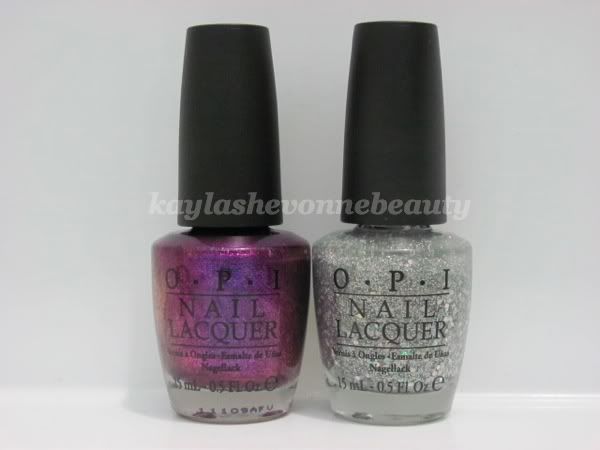 Keep reading for the swatches and review!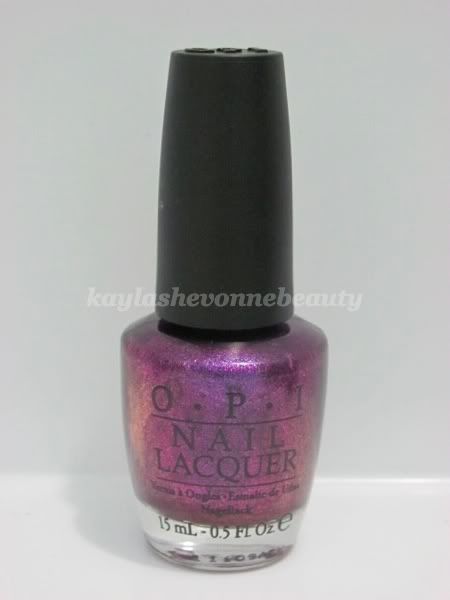 Grape...Set...Match (deep red-based purple with purple and blue micro-glitter)
The shade immediately reminded me of a lighter version of OPI Ink, which is an absolutely gorgeous shade, but it can come off a little dark - especially in the warmer months, so I think Grape...Set...Match is the perfect substitute. (I'll try to get a comparison of the 2 shades up for your guys asap.)
The micro-glitter in this is really saturated throughout so it comes off as a duochrome finish that flashes both blue and purple. It's really stunning and when you add Servin' Up Sparkle, I think you get something really special. The formula was really good and it only required 2 coats for the opacity you'll see below.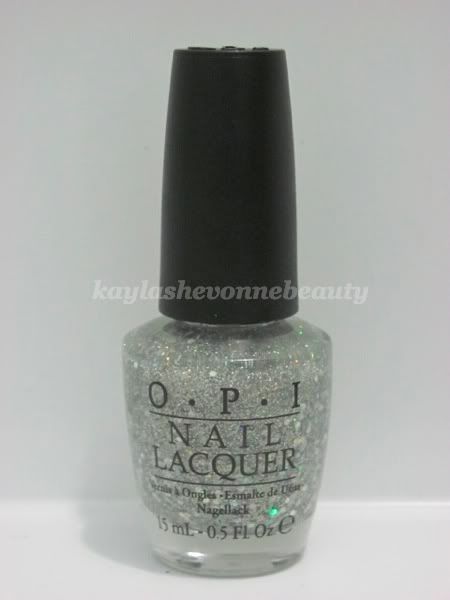 Servin' Up Sparkle (clear base with different sized silver and holographic glitter throughout)
This glitter top coat is included in both of the Glam Slam! England sets which was a bit of a disappointment for me since I think it would have been smarter/better to have different shades in each set. I also found that the bottle looks a little deceiving because at first glance, it seems like the glitter is going to be much denser than it actually turned out to be.
However, this is rather pretty and adds a nice effect over the other shades, Grape...Set...Match in particular. This is primarily meant to be used as a layering polish but I did swatch it alone (3 coats) in case someone wishes to wear it that way. The formula was what you would expect from a clear based glitter - a little thick but not difficult to work with. However, if you're going to be doing 2 or more coats of this, I would recommend waiting in between coats so that you don't push all of the glitter pieces to the tip of the nail.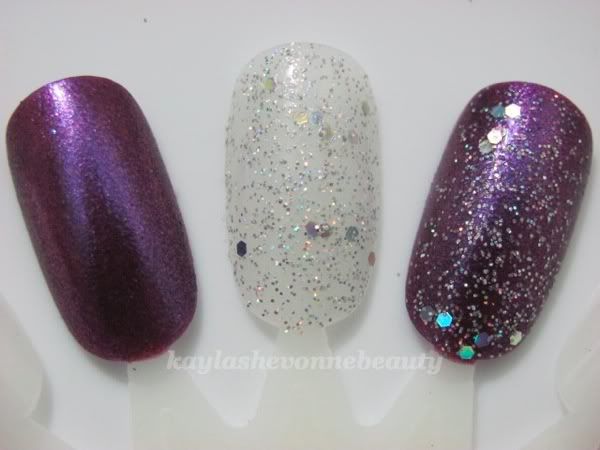 Grape...Set...Match (alone), Servin' Up Sparkle (alone), Servin' Up Sparkle (2 coats over Grape...Set...Match)



Servin' Up Sparkle (2 coats over Grape...Set...Match), Servin' Up Sparkle (alone), Grape...Set...Match (alone)
Overall, I like this set a lot. I think that Grape...Set...Match is the star here as it can be worn on its own or with Servin' Up Sparkle on top, and it looks great either way. In fact, I think a really pretty mani would be to paint Grape...Set...Match on all nails and add Servin' Up Sparkle to just the ring finger to have an accent nail of super glittery holo goodness. I wouldn't personally wear Servin' Up Sparkle on its own but I think it'll look great over just about any shade, so it's worth having.
My main problem is that Servin' Up Sparkle is included in both of the Glam Slam! England sets. A lot of us polish freaks will want both of the different shades in the sets, but who wants 2 of the glitter top coat? I think OPI definitely could have come up with a different coloured glitter top coat to put in one of the sets. I myself got them both regardless of the repeat of Servin' Up Sparkle, but I really only did that so that I could provide you guys with swatches of both sets.
The OPI Serena Williams Glam Slam! duos are available now in professional salons. I got the sets for $13.25 each but the pricing is really going to depend on where you live and where you manage to find your set. Generally though, the price will fall in range of $10-20.
What do you guys think about this Glam Slam! set?