Hey guys!
I've spoken before about the Monday nail art challenge that occurs weekly in the Facebook group
Polish-aholics Anonymous
. Well, this week's theme was sponging and I had a whole design planned but it ending up changing dramatically during the actual process.
I had planned to do a sunset using deep purple, pink and orange but once I sponged the pink on top of the purple, I loved the result so much that I couldn't bear to add any other colours. So, this gradient with a cheetah print on top was born.
I could seriously wear animal print nail art every single day so I am of course in love with this. Hope you all like it as well!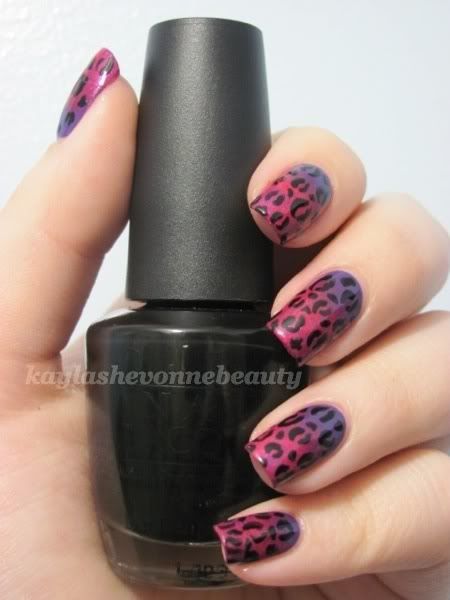 Products:
CND Stickey Base Coat
China Glaze - Grape Pop (base)
Essie - Super Bossa Nova (sponged over base)
OPI - Black Onyx (cheetah spots)
Seche Vite Top Coat