Hey guys!
What is the piCture pOlish Blog Fest? On one specified day, bloggers from all over the world posted about one piCture pOlish shade that had been sent to them.
I know what you're thinking though - the piCture pOlish Blog Fest was days ago and you're right, it was Monday, July 25th. However, thanks to the Canada Post strike, my polish was delayed and didn't arrive until yesterday. Better late than never I guess!
The polish that was chosen for me is called Vegas.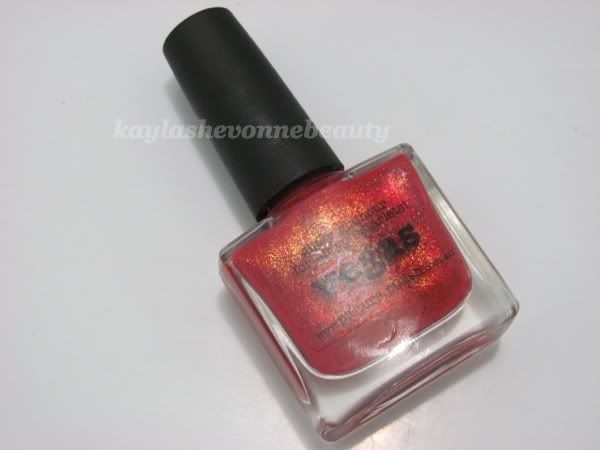 Keep reading for more photos, swatches and info about this polish!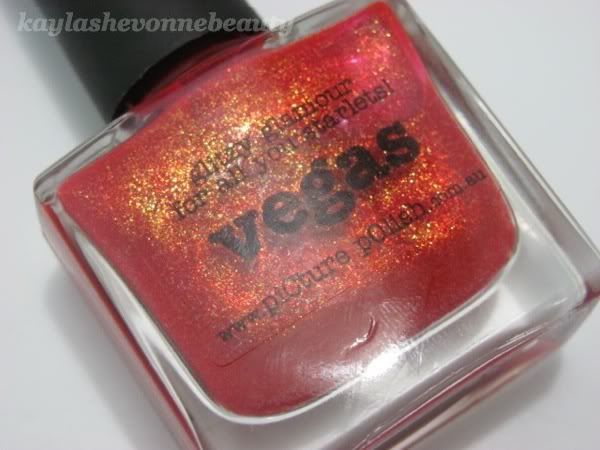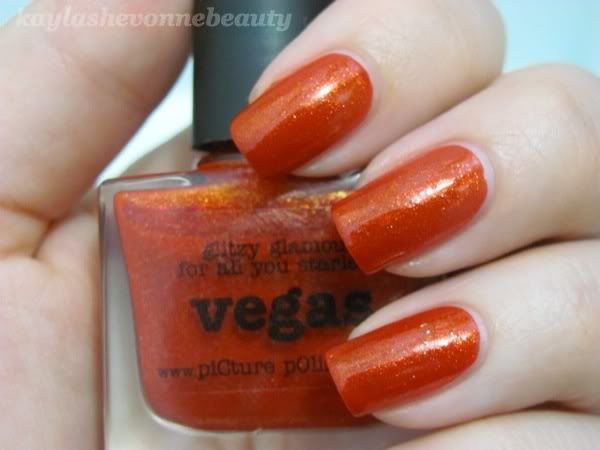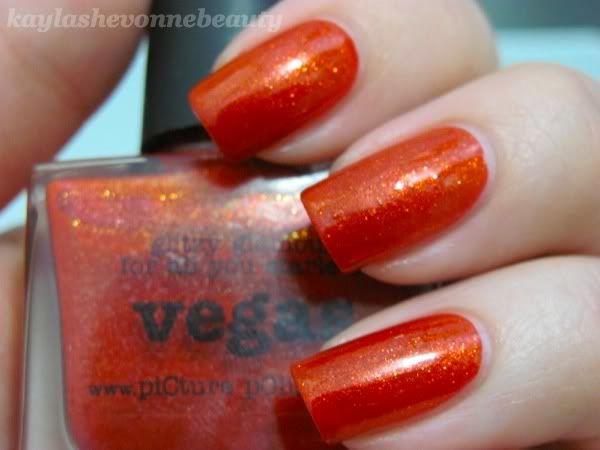 Vegas is a fiery orange-red jelly base with a mixture of red, orange and gold glitter throughout.
The formula was dreamy and even though I thought it that I would need 3 coats because of the jelly base, this was completely opaque in 2 easy coats.
I think this shade is absolutely perfect for summer - it's spicy looking and I'm totally diggin' it. I also think it would make an excellent pedi colour!
piCture pOlish is sold at
http://www.picturepolish.com.au/
and the company does ship internationally. piCture pOlish also sells Ozotic polishes which offer some really great holographic and duochrome/multichrome polishes.
I want to take a quick moment to thank the girls from piCture pOlish for including me in their Blog Fest - it was awesome and I'm really happy to have been able to try their brand. I'm definitely going to need to check out the rest of their shade selection.
What do you guys think of Vegas?
*The product(s) featured in this post were provided by the manufacturer or their PR Company for consideration. For more information, please visit my Disclosure page.