Hey guys!
I thought I should let you all know that I had a good nail polish shopping day yesterday! My beauty supply store
still
doesn't have the OPI Nice Stems Collection so I'm going to have to keep stalking it.
However, I dropped into another store looking for just one polish for a friend and I was pleasantly surprised to see that they had the entire
China Glaze Metro Collection
! That managed to itch my new-nail-polish-collection-bug so I was very pleased and you can expect to see swatches of those asap.
In the meantime, I'm still continuing with my review, swatches and wear tests of the Nfu-Oh Holographic Series polishes and today I'll be showing you #62, which is a warm peach-pink linear holo.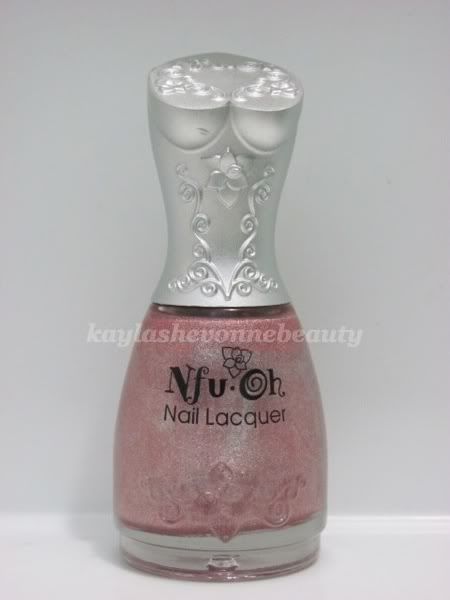 Keep reading for the swatches and full review!

(Artificial Light)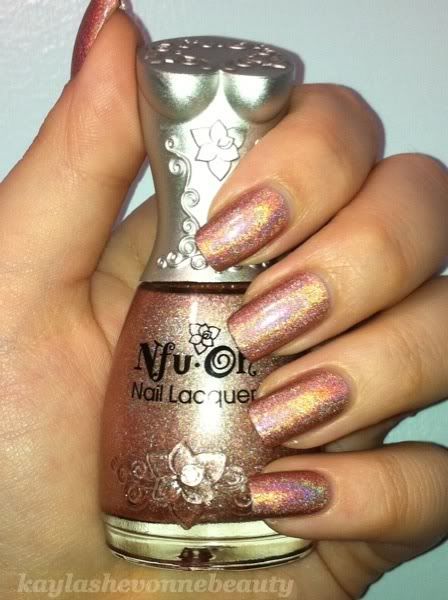 (Flash)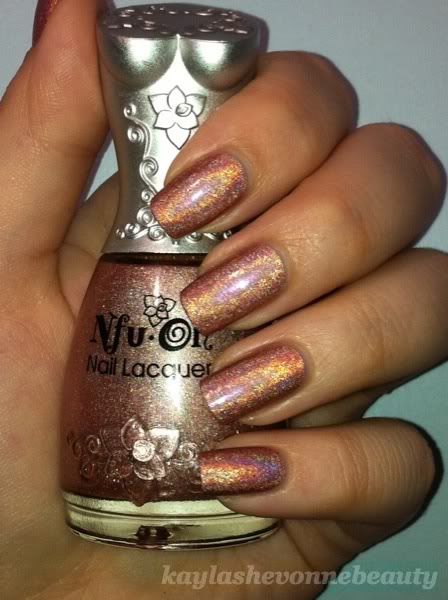 (Flash)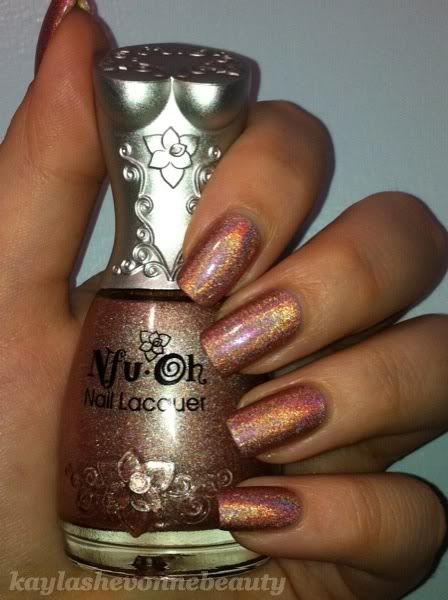 (Flash)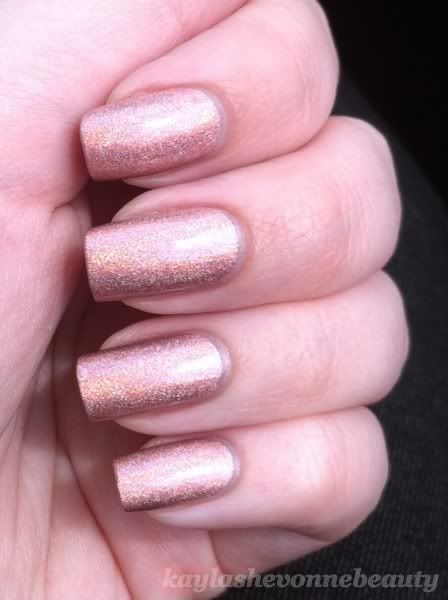 (Sunlight)



(Sunlight)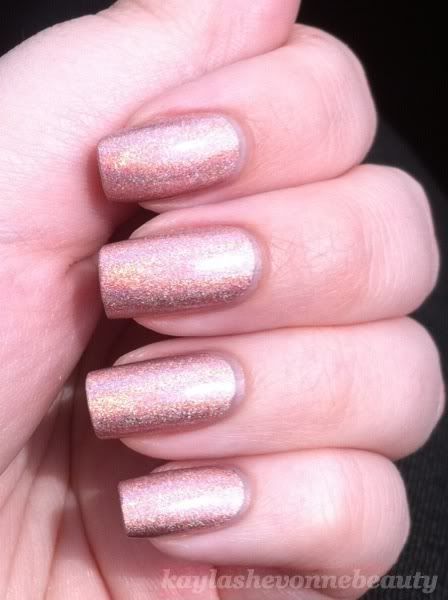 (Sunlight)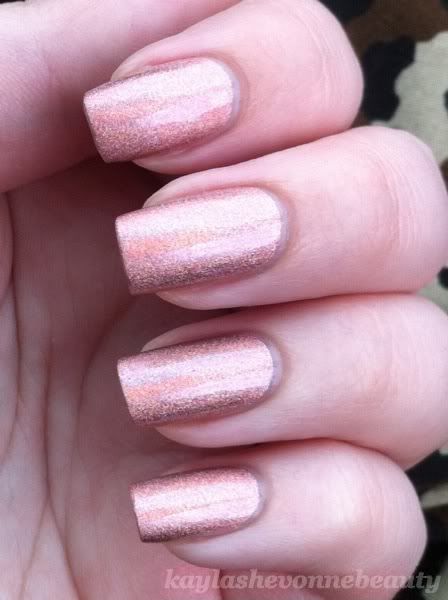 (Shade)
As per several reader suggestions in my
#61 review/swatch post
, I applied #62 without any base coat to see if that would help with the unfortunate application. Indeed, application was slightly less difficult and I didn't experience the same clumping of the polish that I did with #61 when I used a base coat.
However, by neglecting to use a base coat, I reduced the wear time of this polish by at least a couple of days. With #61, I got a full 4 days of wear and I even said that I thought I would be able to get at least another full day without any chips. On the other hand, with #62, I only got a full 2 days of wear and I experienced major tip wear and 2 small chips on my right hand.
For this reason, when I applied #63 last night, I went back to using a base coat and I'm just going to continue being extra careful with my application of these polishes. For me, I would prefer to get a few extra days of wear out of my mani than to have a slightly better application process.
Now, to talk about the actual shade of this polish. While it is really pretty and once again I've caught myself staring at my nails a number of times, I think this colour is just a little too warm for my skin colour. I think this would look much more awesome on someone who has a darker complexion or even a good tan. Maybe I'll start going out in the sun a little more and then try this shade again.
Nfu-Oh polishes are sold by
this
online retailer and they will run you $12.50 US or $13.82 CAD. #62 is currently in stock along with #'s 63-66, all of which you'll be seeing swatches/reviews for from me in the near future.
What do you guys think about Nfu-Oh #62?