Hey!
I hope you all had a good weekend. As I said a few posts ago, my boyfriend and I had a Harry Potter movie marathon planned and that took up a lot of my weekend.
I also had to start writing a paper that I have due this week because although it might not seem like it based on the amount of posting I've been able to do, I'm actually still in school this summer! However I'm only doing 1 course so it hasn't been taking up too much of my time.
Anyways, today I'll be continuing with my reviews, swatches and wear tests of the Nfu-Oh Holographic Series of polishes and I'll be showing you #63, which is a light pink linear holo.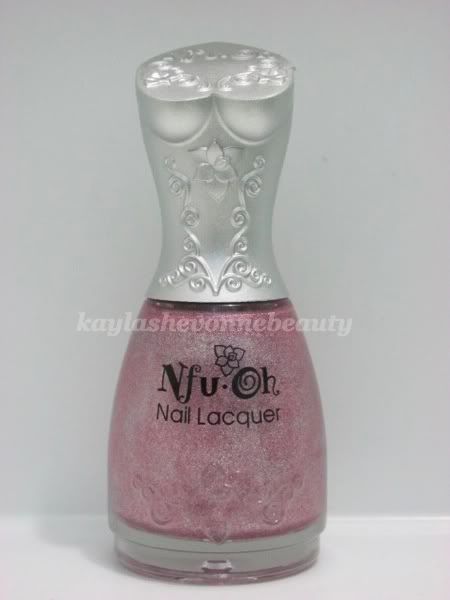 Keep reading for the swatches and full review!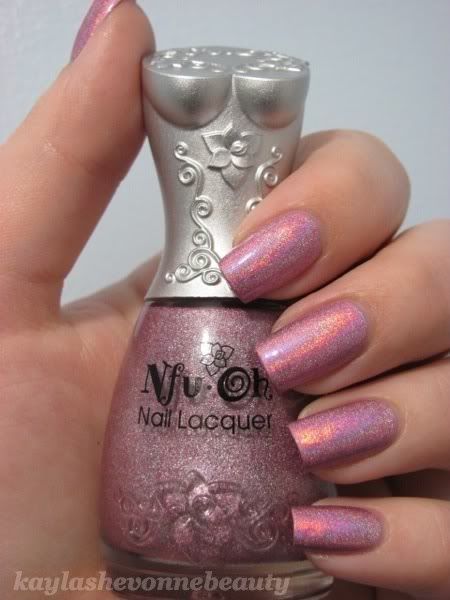 (Artificial Light)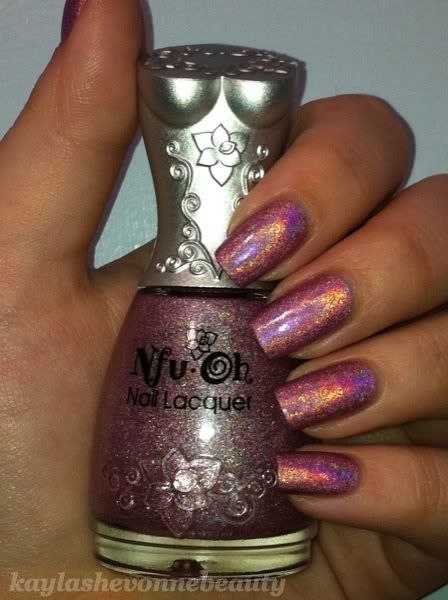 (Flash)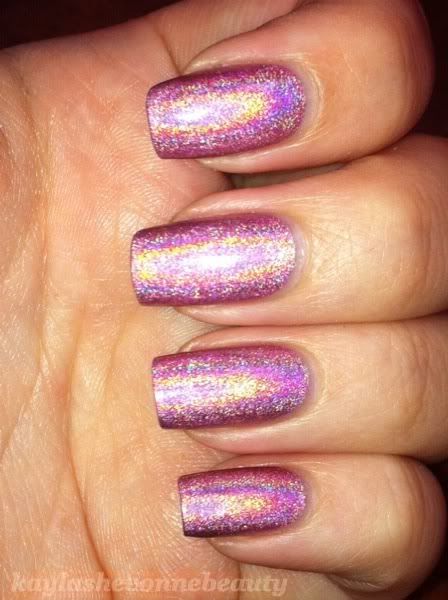 (Flash)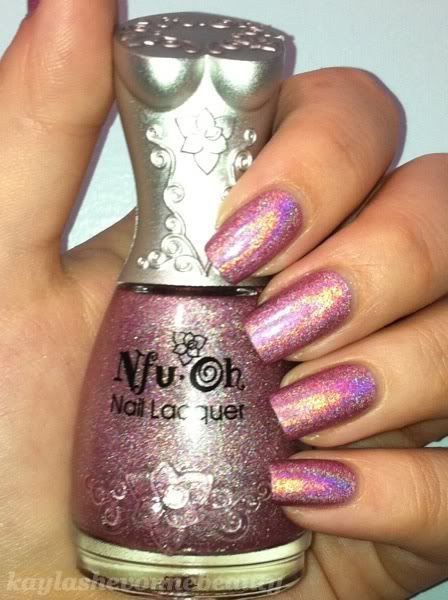 (Flash)



(Sunlight)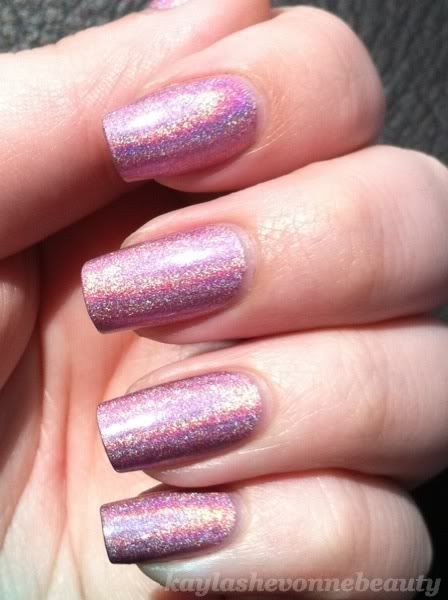 (Sunlight)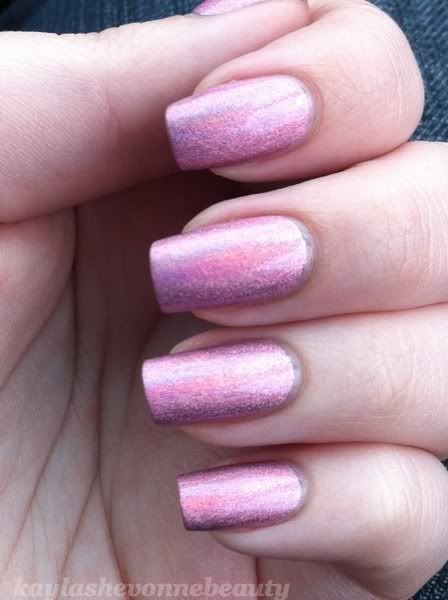 (Shade)
So as I said in my
post
for #62, I returned to using a base coat this time so that I could extend the wear time of #63. I used the same products that I used when I applied #61, which is a combination of OPI Chip Skip and CND Stickey (I'll have individual reviews of both of these products after I've had more time with them).
With #61 this combination didn't seem to help too much with the application and I still had some issues. However, with #63, I didn't have any problems at all and so I'm wondering now if it's just #61 in particular that caused the patchy/clumpy application. I'll be able to determine this for sure after I've tried the last 3 shades using these same products.
With the wear of #63, I once again got a full 4 days out of my manicure and when I removed this last night I only had tip wear and no chips. I probably could have gotten another day out of my #63 mani but tip wear is enough to make me remove a mani.
I've said it many times but I'll say it again - I'm not much of a pink polish girl. However, I'm really in love with this polish. I know I've said it about the other 2 shades I've already reviewed but I've caught myself just moving my nails around and staring at them many times with this polish on. One of my favourite things about this polish is that when it's in the shade it's still an absolutely lovely colour. So although the holo effect is dulled in the shade, it still looks really pretty.
Nfu-Oh polishes are sold by
this
online retailer and they will run you $12.50 US or $13.82 CAD. #63 is currently in stock along with #62 (which I've already reviewed) and #'s 64-66 (which you'll be seeing swatches/reviews for from me in the near future).
What do you guys think of Nfu-Oh #63?